Neuros Control Tablet turns $130 Android slate into LINK remote [Video]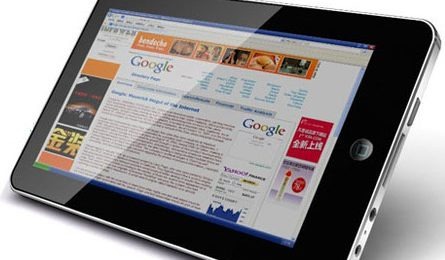 It's been a while since we've heard from Neuros, but it seems the company's reworked open-source media player isn't the only thing they've been working on.  In fact, they've been playing around with an Android tablet, but rather than hoping to make it the be-all and end-all competitor to the iPad they've instead turned it into a flexible remote control for their LINK system.
Video demo after the cut
The Neuros Control Tablet 1002 is a 7-inch Android 1.6 slate, with a resistive WVGA touchscreen, 600MHz VIA MW8505 processor, 128MB of RAM and 2GB of flash storage (which you can augment with a memory card).  There's also WiFi b/g/n, a 1.3-megapixel webcam and USB 2.0, along with a headphone socket, speakers and a microphone.
What Neuros are doing is slapping their own LINK remote control app – together with a Boxee remote control program and other HTPC controls – onto the simple slate; you can do things like organize playlists of audio tracks from it without having to turn on your HDTV to see the regular LINK UI.  It's also supplied rooted for easier tinkering, and since Neuros is all about open-source collaboration we're guessing this will take off in short order.
Finally, the price doesn't hurt: the Neuros Control Tablet 1002 is available now, for $129.99.
[via Gear Diary]