Netgear R6400 promises up to 80% boost from afar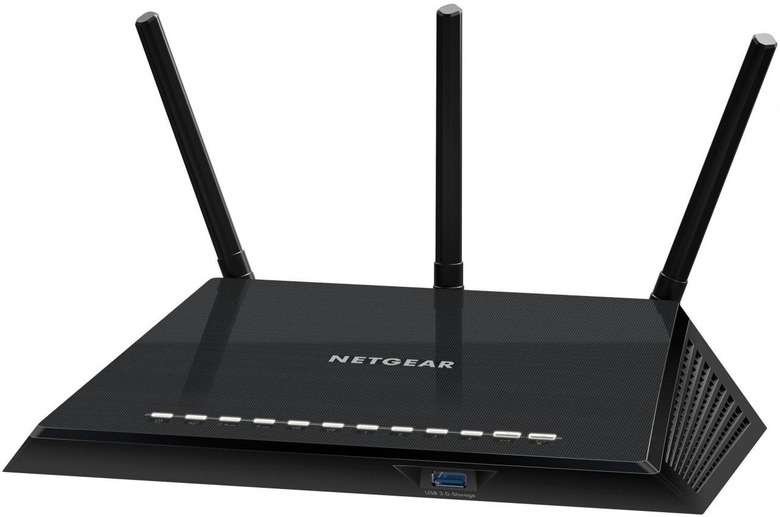 Netgear has added a new smart router to its home networking line-up, with the AC1750 Smart WiFi Router R6400 promising up to 80-percent better performance at a distance. The new router, which offers 802.11ac WiFi along with backward compatibility for a/b/g/n devices, offers up to 1,750 Mbps speeds (450+1300 Mbps), at least in theory, along with simultaneous dual-band 2.4GHz and 5GHz use. Meanwhile there's a smartphone app for management rather than having to log into a clunky browser interface.
While wireless is the name of the game here, there are a fair few ports on the R6400 too. In addition to four gigabit ethernet sockets, there are two USB ports, one 2.0 intended for a shared printer, and the other USB 3.0 for hooking up an external drive.
Pairing the latter with Netgear's ReadySHARE Vault app sees networked computers automatically backed-up to that external drive. Alternatively, there's support for Apple's Time Machine.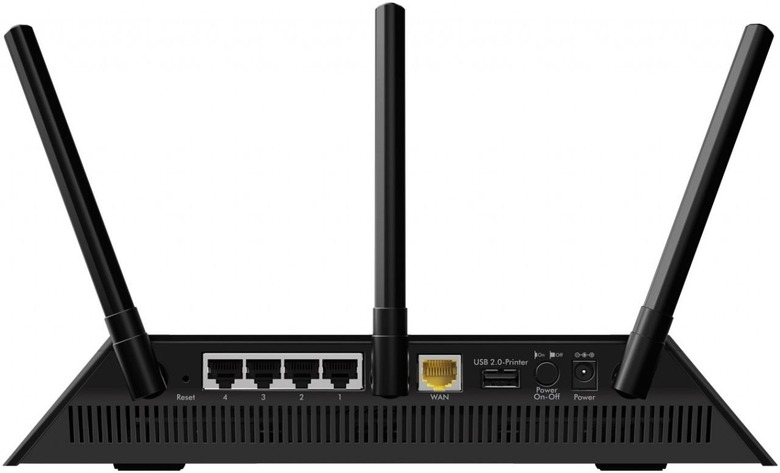 As for the performance improvements, the company claims that versus the previous-generation R6300 rates are up as much as 80-percent when at a distance from the router.
Among the router's software features are guest network support, the ability to set up an FTP server, and DLNA streaming.
The Netgear RC6400 is avaiable now, priced at $149.99.
SOURCE Netgear