Netgear R6100 router brings futuristic speed with dual-band Wi-Fi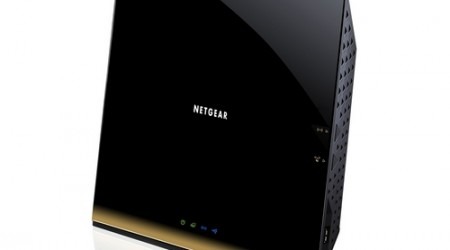 It's the sixth device that Netgear has released with future-ready 802.11ac wireless connectivity, but it's the first that's coming in at under a bill. That's right under a hundred bucks here in the USA, and at that point working with AC1200 dual-band technology becomes accessible by the masses. The company suggests that, when the situation is optimal, this device is capable of handling Wi-Fi speeds up to 1200 Mbps with Fast Ethernet wired connections – but you'll need the right gear to go with it, of course.
Devices such as the newest generation MacBook Air, the Samsung Galaxy S 4, and the HTC One are out on the market right this minute with integrated 802.11ac W-Fi support. Of course this R6100 dual-band router is backwards-compatible as well, so it's not as if you'll NEED to work with machines that make use of its highest-powered deliverables: 802.11a/b/g/n devices all work as well or better than they have with previous solutions.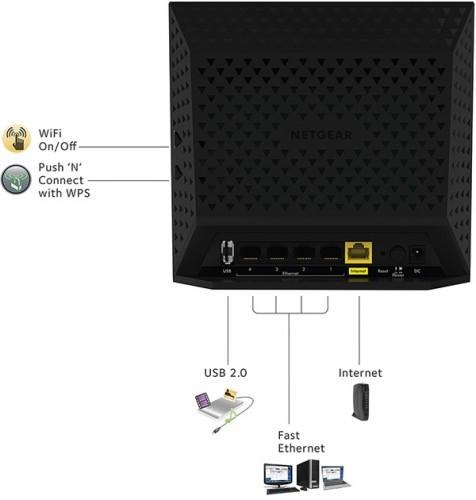 Here you've got the ability to work with speeds "up the three times faster" than past 802.11n connections, here offering up 2.4 GHz band support with a "less interference-prone" bit of technology than the 5GHz band.
At the moment, this machine's integrated compatibility with the standard 802.11ac is the fastest in the world. The 802.11ac wireles standard is the fastest Wi-Fi int he world at the moment, that is – with Gigabit Wi-Fi speeds for the future of desktop and laptop computers as well as mobile devices of many kinds.
While just Samsung and HTC have delivered smartphones with this standard technology compatibility inside at the moment, more solutions are on the way – just you wait!
The Netgear R6100 dual-band Wi-Fi router is coming in with compatibility for their free app "Netgear genie", made for PC, Mac, iOS, and Android alike. This app enables ease in control and the monitoring of your home network – you can grab that app right this minute from your favorite app store.