Netgear Push2TV PTV3000 Slims Miracast And WiDi For Your Pocket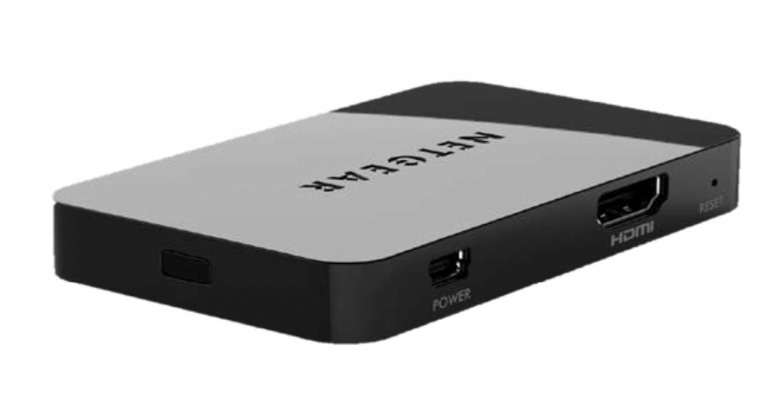 The WiFi Alliance promised us some Miracast products, and Netgear has stepped up to deliver, with its new Push2TV adapter taking on Apple's AirPlay in a gadget that fits in your palm. The Netgear Push2TV PTV3000 Wireless Display Adapter uses Miracast to stream what's on your laptop, smartphone, or tablet screen directly to your TV, though there's also WiDi support for those with older, non-Miracast notebooks.
The box itself is a mere 83mm in length and measures about the same as a small stack of credit cards. Netgear will be supplying it with a microUSB power supply, but the Push2TV sips power in such a sufficiently humble way that it could also be juiced up by a spare USB port on your TV itself, should you have one. That way, you could avoid trailing cables from the STB altogether, relying on both USB and HDMI links with your display.
If hiding it behind a screen isn't to your taste, Netgear also expects the Push2TV to find favor with mobile workers who might want to repurpose a hotel room TV for their own streaming content, rather than pay for on-demand movies. 1080p Full HD is supported.
Altogether, it's a whole lot smaller and more flexible than Netgear's older Push2TV adapters (the PTV1000 and PTV2000), as well as being cheaper too. The Netgear Push2TV will go on sale this month, priced at $59.99.