Netgear intros 802.11ac R6200 router and A6200 adapter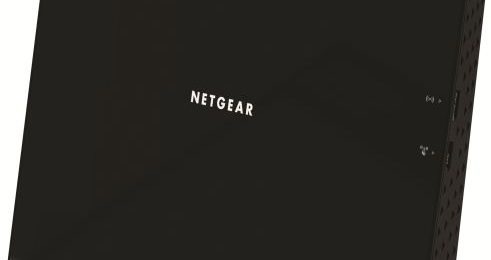 was the first company to announce a 802.11ac router, capable of delivering wireless speeds of up to 1300Mbit/s throughout the home. That router isn't shipping yet, but Netgear has announced two further 802.11ac products: the cheaper R6200 router, and the A6200 adapter. The R6200 router isn't as feature rich as the R6300, but the A6200 adapter at least means you can now take advantage of the new speeds 802.11ac offers.
The R6200 isn't quite as fast as the original router that Netgear announced: it'll deliver 300Mbit/s over 802.11n, and 900Mbit/s on the 5Ghz band using 802.11ac to deliver a total of 1200Mbit/s. That's down from the 1750Mbit/s offered on the R6300, but we imagine it's more than enough to stream Game of Thrones across your house. The R6200 also only has one USB 2.0 port for storage devices instead of the two found on the R6300.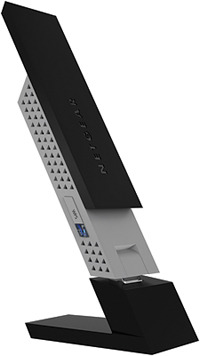 As for the A6200 adapter, it marks the first such adapter to be made available for the 802.11ac standard, even if it hasn't been finalized yet. The USB adapter has adjustable antennas so you can find the best signal, plus a desktop docking station. Netgear says that the both of these should be available by the end of the week, with the R6200 costing $179.99 and the A6200 coming in at $69.99.