Netgear Digital Entertainer Elite EVA9150 reviewed: expensive & excellent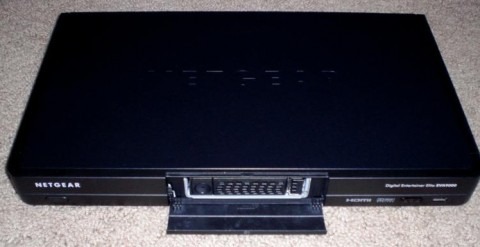 We may receive a commission on purchases made from links.
Netgear's Digital Entertainer Elite EVA9150 was announced last December, but it's taken a while for reviews to emerge.  Promising a huge collection of supported video and audio codecs, plus 1080p output, wireless and wired HD streaming, YouTube and a removable 500GB hard-drive, the EVA9150 landed on My Digital Entertainers test bench for a good going-over.
Compared to previous Netgear digital media players, the EVA9150 is far faster and smoother in operation.  Photo navigation is quicker, and streamed media – either from elsewhere on the network or online – is automatically buffered on the EVA9150's hard-drive.  There's also a neat remote PC viewer feature, though this requires an app loading onto any PC you want to control, and usability is low thanks to only the remote being available for navigation.
In fact the general conclusion is overwhelmingly positive, especially if you already own something from Netgear's media player range as the devices will not only live in harmony but pass content between themselves using the "Follow Me" feature.  The only problem we can see is the price: currently up for preorder at around $400, it's not a cheap way to access your media from the living room.