Netgear Arlo Security Light doubles as a security camera trigger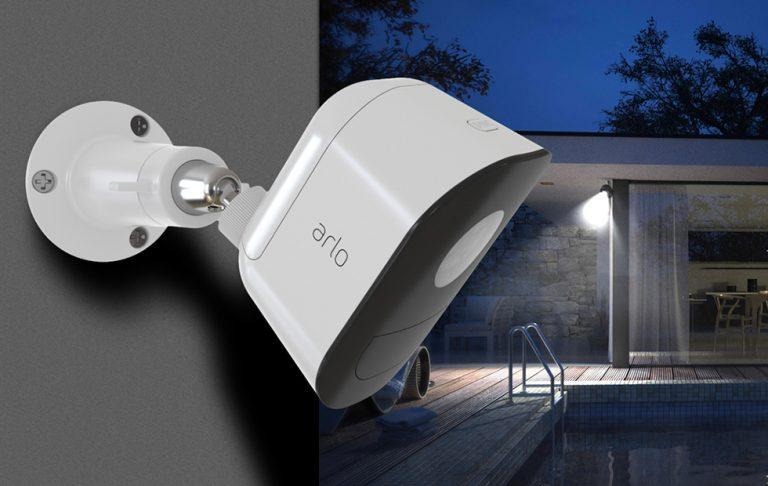 Netgear has launched a new Arlo home security product, but it's not a camera. Called the Arlo Security Light, this device is a completely wireless light that brings some smart features you may not get from an ordinary motion-sensitive light. The Arlo Security Light uses bright LEDs and works with a companion mobile app for remote access to it.
A security light, of course, is designed to scare away intruders or otherwise discourage prowlers from snooping around. The key feature with the Arlo light is that it works with the Arlo home security cameras, serving as a trigger to make them start recording. The light itself is powered using either a solar panel or removable rechargeable batteries.
The light can be mounted outside, as it is weather-resistant, and it includes an adjustable mount. Users are able to control the motion sensitivity; the light turns on when it detects motion. The Arlo Security Light can be set up to turn on and off according to specific schedules, simulating the presence of someone in the house. Users can also adjust the light patterns and colors.
For example, Netgear says the light can be set to flash red when it detects motion, or it can be used as a bright, cool floodlight. Users have remote access to the light via the app, meaning it can be adjusted in these ways while away from home.
In addition to triggering Arlo security cameras if desired, the Security Light can also be used as a trigger for other connected lights. Other features include integration with IFTTT and Amazon Alexa. The light will be available sometime in the first half of next year, though the price hasn't been revealed yet. We do know the optional solar panel is $79.99, however.
SOURCE: GlobalNewswire