Netgear Arlo Pro is a smart, wireless and weatherproof HD security camera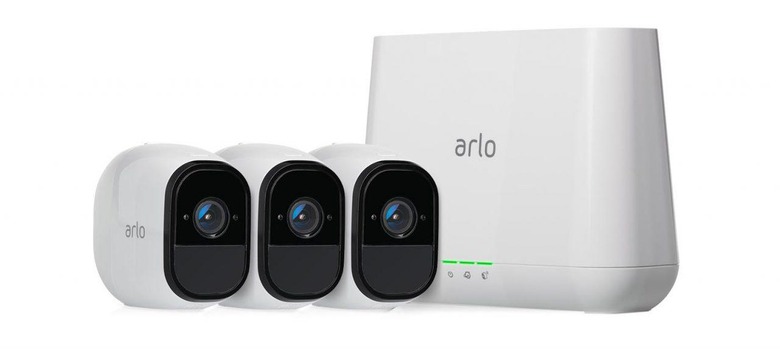 Netgear has introduced a new security camera called the Arlo Pro, an offering the company bills as the 'world's most advanced" wireless, weatherproof and high-definition smart security camera for homes. That's a lot of promises to pack into a small device, but Netgear appears to do so gracefully, offering a robust set of features in a relatively small and attractive package. Among its many features is total wireless functionality, as well as two-way audio support, night vision, advanced motion detection, and more.
The Arlo Pro, due to its wireless nature, allows users to access it via a mobile app, where you can watch high-definition live streams from the camera, as well as existing recordings. The camera itself runs off of batteries, which Netgear says are long-lasting and rechargeable. The camera includes free cloud storage, as well, for keeping up to 7 days of recordings at a time sans cost.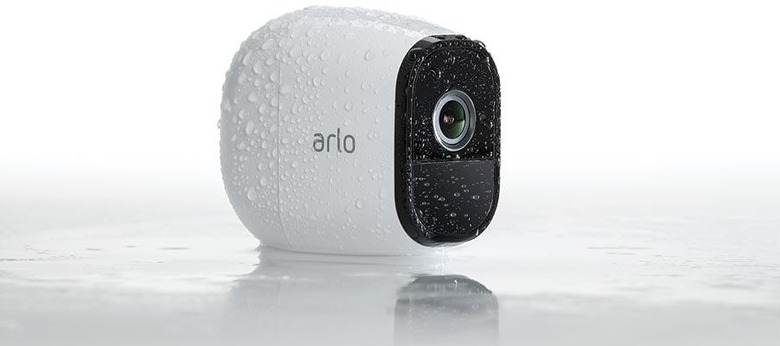 Joining the two-way audio support is a so-called 'smart siren,' which emits a more than 100 decibel siren to scare away intruders; this can be triggered by audio or motion, or can be set off remotely. The camera can be used at night, as well, due to the inclusion of night vision. The lens, meanwhile, has a 130-degree FOV for expansive coverage, and if you so choose, you can plug the device in for wired power (meaning you won't have to recharge the batteries regularly).
Finally, if storing videos in the cloud isn't to your tastes, you can also hook up a USB drive to the camera's base station for local video backups. The Arlo Pro is available now starting at $249.99 USD; there are add-on cameras available for $189.99 USD, as well.