Netflix's Seinfeld special premiere date revealed: see exclusive notes now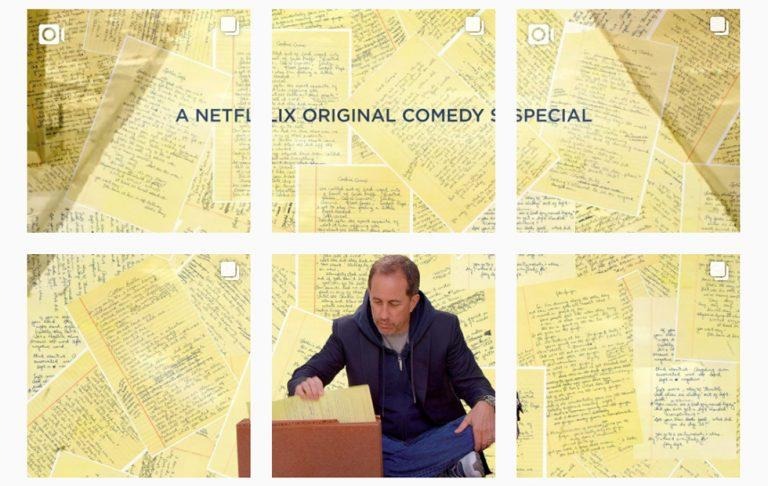 Netflix previously announced plans to offer a pair of original comedy standup specials featuring comedian Jerry Seinfeld, and now it has revealed the premiere date for the first of them. Though we'll have to wait until next month to watch the show, Netflix is getting people ready via a new Instagram account showcasing some exclusive notes on some of Seinfeld's earliest material.READ: Tour Seinfeld's apartment in this Doom II map
Netflix is positioning itself to be the destination for Seinfeld material — the actual TV series excluded — via the acquisition of Comedians in Cars Getting Coffee, as well as the promise of two stand-up specials. The first of the two stand-up specials is called 'Jerry Before Seinfeld,' a clever name hinting at the stand-up special's theme.
Ahead of the new stand-up's September 19th premiere, Netflix has fired up a new Instagram profile that contains nine videos. Each of these videos give fans a glimpse of a yellow legal pad sheet with Seinfeld's notes for some of his earliest comedy material. The notes are from Seinfeld's personal archives, according to Netflix.
It's a unique chance for Seinfeld's fans to get a glimpse of his personal work and the way it was reshaped into actual bits. The series, as its name suggests, focuses on Seinfeld's comedy work before the TV show Seinfeld existed, introducing a new generation to a series of comedy from the comedian that may be entirely new (to them).