Netflix's 'Daredevil' gets season 2 teaser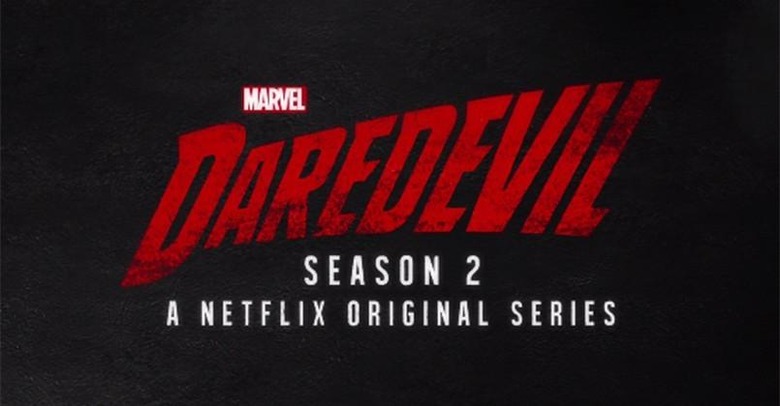 The first season of Marvel's Daredevil is available right now on Netflix, and it has proven one of the company's more popular original shows, winning hearts over especially with its realistic fight scene (as opposed to never-gets-tired Hollywood hero fight scenes). Earlier this morning, the teaser trailer for season 2 surfaced online, forcing Netflix's hand — it has officially released the trailer.
The second season for Daredevil is still in production, and will be dropping on Netflix as a full season next year. We'll no doubt see several trailers leading up to that, with the teaser below kicking it off. Though the video is 2+ minutes long, the new content is only the last 20 or so seconds.
Season 1 was awesome. Watch the @Daredevil #NYCC sizzle... Season 2 looks epic! http://t.co/Ce7EJjhZkT https://t.co/Ak03ebZIJq

— App Store (@AppStore) October 12, 2015
In the actual season 2 teaser, we see a trio in church, followed by Daredevil asking the priest a question: "Father, why do I still feel guilty?" To which he replies, "Sometimes guilt can be a good thing." From there we see a shotgun shell being picked up from what appears to be a hospital hallway, a large man strutting down it, and an x-ray that introduces The Punisher.
Electra also gets a very brief appearances in the trailer, though don't expect to see anything exciting. Netflix is home to a growing number of Marvel shows, as well as other original content — recently, the streaming company announced several new kids shows it will be launching for its subscribers over the next couple years.
VIA: Screen Rant