Netflix, turn off autoplay: Simple step-by-step at last!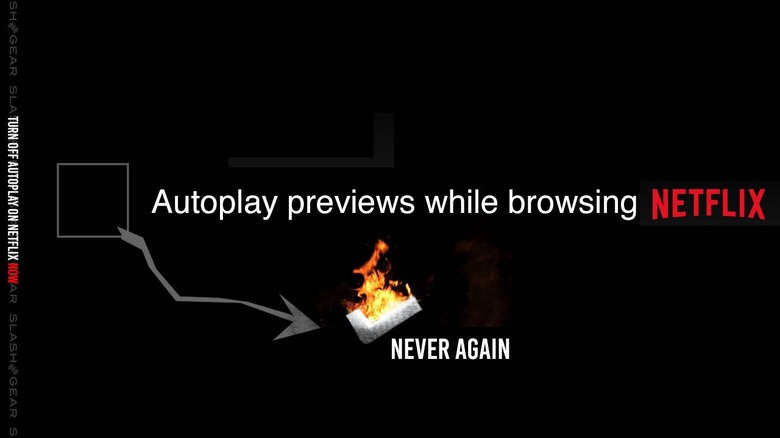 Today we're able to turn off autoplay on Netflix, at long last. Two different forms of "autoplay" were given an OFF switch today for the greater good of streaming content everywhere. One of these switches is given to "autoplay next episode in a series", and the other was FINALLY, after what seems like forever, given to "autoplay previews while browsing." Peace and quiet, and calm, and control, back again.
The year 2020 just got off to a good start, here in February, with the launch of this switch. "Some people find this feature helpful. Others not so much," wrote a Netflix representative. "We've heard the feedback loud and clear — members can now control whether or not they see autoplay previews on Netflix."
Netflix: How do I turn autoplay off?
Netflix has what they suggest are "two different autoplay settings that you can turn on or off." As if anyone would ever turn the one back on again, ever, for any reason... "Changes to these settings are specific to a profile and will take effect across all devices," wrote a Netflix representative. You can adjust these settings from the Netflix site."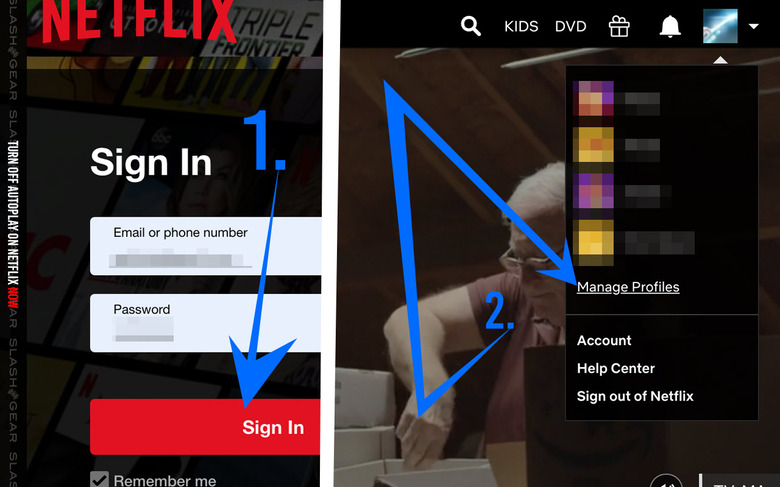 To turn autoplay off for a Netflix profile:
1. Sign in to Netflix in a web browser
2. Tap the menu button
3. Tap Manage Profiles
4. Select your profile
5. Uncheck "Autoplay previews while browsing on all devices" FOREVER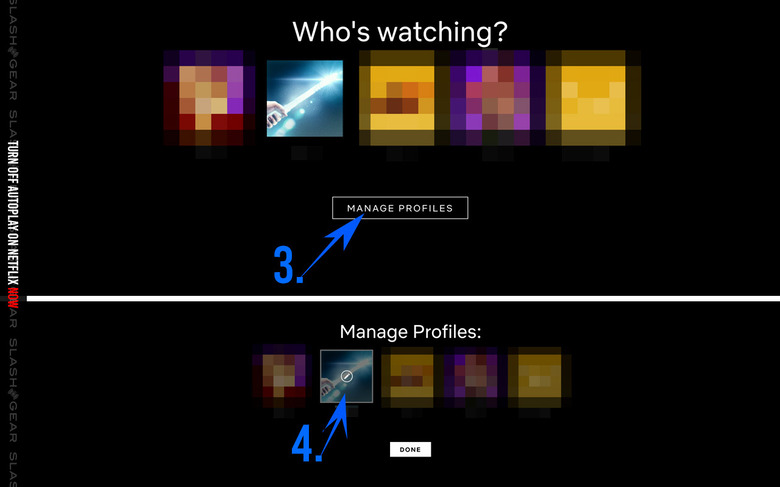 You're free! At last! According to the document shared by Netflix this week, there "may be a delay before the setting takes effect." They've recommended that "you can force and update be switching to another profile, then switching back in order to reload your profile with the updated setting."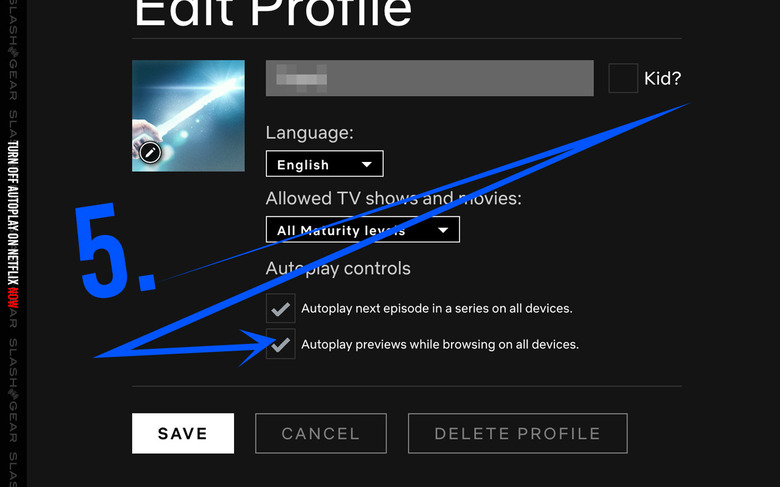 Autoplay next episode in a series works the same way, now, as the autoplay previews business above. Sign in to Netflix on a web browser, tap your menu button, Manage Profiles, and select your profile. Uncheck the box near "Autoplay next episode in a series on all devices" and you'll be good to go! Unless we start seeing that Netflix will no longer be available on this device message again.