Netflix testing button that sends reminder tweets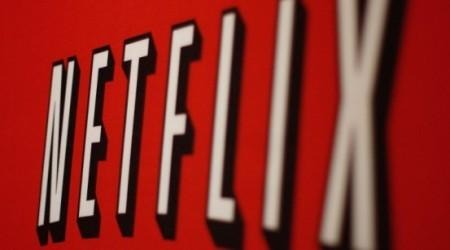 With all the new content Netflix is adding and has planned for the coming months, keeping track of what's new and shows you've been watching might be difficult. Potentially arriving in the future to help with that is a new feature Netflix is testing that leverages Twitter, something many of us check daily — a "Tweet Me a Reminder" button, which does exactly what it suggests.
The reminder button seems to have first surfaced via Twitter user Rich Greenfield, who posted the screenshot below showing the feature. The button appeared beneath Netflix's soon-to-launch Marco Polo series (check out its trailer).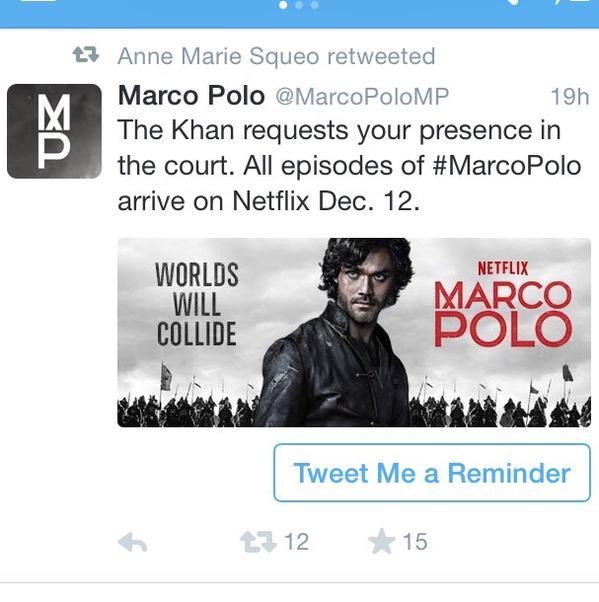 You can see the button yourself by heading over to Netflix's @MarcoPoloMP Twitter account and checking out the pinned tweet at the top of its page. Those who click the button are prompted to tweet the text shown in the pinned tweet. Netflix went on to explain how this works in a statement to the folks at TheNextWeb:
The reminder will come in as an @Reply from the @MarcoPoloMP Twitter account, directed at each user who has opted in, as soon as the episodes are available at 12:01AM Pacific time on December 12, and will include a custom video message from the cast.
It isn't clear when or if Netflix plans to add this button to other show pages. For more news on the video streaming service, be sure to check out the timeline below.
SOURCE: TheNextWeb