Netflix taps Internet star Cameron Dallas for unscripted show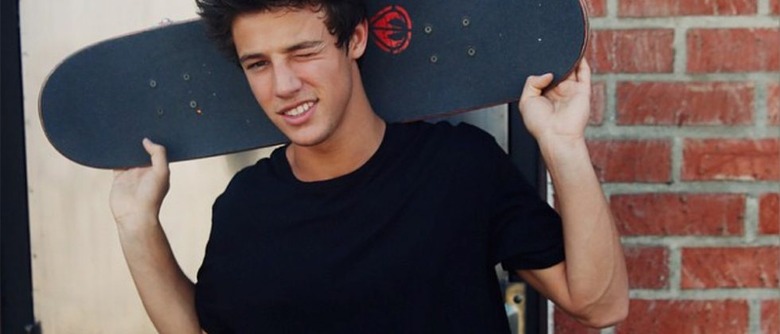 Cameron Dallas, perhaps most popular via his Vine videos, has been tapped by Netflix for a new unscripted original series that, at this time, doesn't appear to yet have a title. Netflix announced the new show on Wednesday, saying it will revolve around Dallas and a "close circle" of his friends while he works on building up his career and, presumably, going about whatever it is he does in a day.
Given the nature of the show, it sounds like it is targeted at existing Dallas fans, likely using them as a way to catapult an unscripted reality show into high rankings for another (we'll see) Netflix original series success. The series will have some sort of biographical element, with Netflix saying, "It's not all selfies and Vine videos as the series explore the stark contrast between his very public online persona and who he is in his personal life."
Netflix, of course, is working hard to increase its number of original content, doing so at a time when cable-cutting is growing and the company's own most popular original shows — like Orange is the New Black — are reaching a stage of maturation through which they can comfortably coast.
The number of original show hits we're seeing from the Netflix keeps growing every season — BoJack Horseman is coming back again and enjoys a healthy fanbase, for example, and the excellent Narcos was recently announced for a second season. Netflix isn't focusing solely on scripted shows, though, as indicated by both past announcements and this upcoming show. As well, it has at least one game show up its sleeve.
SOURCE: Netflix