Netflix rolls out Windows 10 universal app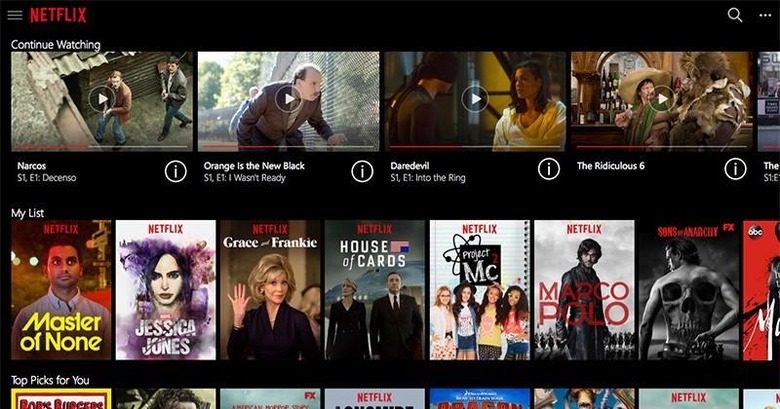 While we know that Netflix continues to update and re-encode their entire library for a better back-end experience, they're also working on the front-end as well. Today the company announced that they've been working on a brand new app for Windows users, and it's about ready to roll out.
While Netflix has had a Windows app available for quite some time, this new version has one big difference. It's built on the Windows universal app platform. This gives Netflix the opportunity to implement features such as a bigger Live Tile, and support for Cortana. Now you'll only need to say "Netflix find House of Cards" if you want to find and play that show.
You'll also find tiles available in the Start menu for shows that you can continue watching, if you'd like. As for Cortana, you can search for shows and movies using one of the following new commands:
The new app is rolling out to Windows 10 desktops, laptops, and tablets today. The company is planning on bringing it to Windows 10 phones sometime in the near future. No word if they plan on replacing the Xbox One's Netflix app any time soon, though.
Source: Netflix