Netflix releases another dark Jessica Jones trailer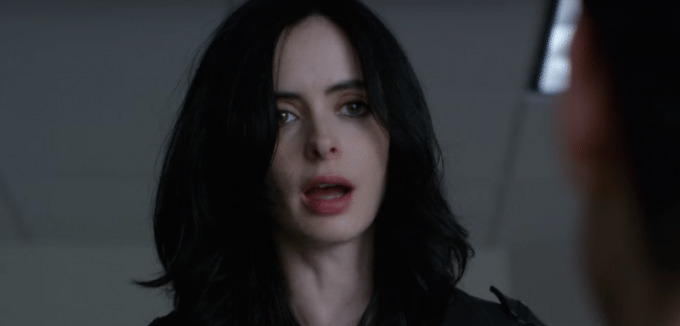 Anticipation for Jessica Jones, the latest Marvel TV series for Netflix, has only been building since the release of the first trailer a few weeks ago. Now the streaming service is back to whet our appetite even further with a second, longer trailer. With Krysten Ritter starring as Jessica Jones, who experienced a "short lived super hero stint" in Marvel's previous series, Daredevil, the second trailer continues the first's dark vibe, revealing Jones as a booze-hitting loner trying to run from her past.
The latest preview of the show reveals a bit more about the developing relationship between Jones and bartender Luke Cage (played by Mike Colter). It appears that he quickly sees through Jones' jaded persona, as well as recognizes her powers of super strength.
We're also treated to our first look at antagonist Kilgrave, who was only teased in the first trailer with his menacing voice. With David Tennant portraying the villain, he not only haunts Jones' mind, but has returned to torture her further.
Fortunately we only have a little over a week until Jessica Jones begins airing on Netflix on November 20th. The series also seems to cement Marvel's partnership with the service, as along with a second season of Daredevil, there's already plans for Luke Cage to get his own show next year, along with Iron Fist.
SOURCE Netflix