Netflix PS3 disc-free update coming; Hulu Plus is "a direct competitor"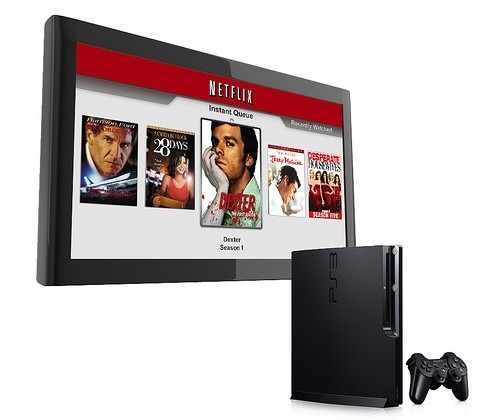 Netflix are promising an update to their PS3 streaming client sometime within the next three months, complete with a new UI that's loaded onto the console rather than requiring a disc as with the current implementation.  That's just one part of the company's attempt to take on the Hulu Plus challenge; according to NewTeeVee, Netflix are seeing slowing DVD subscriber growth as more users turn to streaming.  Netflix CEO Reed Hastings puts that down, in part, to an increase in TV content.
"In terms of streaming content, we are rapidly expanding our TV shows available for streaming and since our last call we have added thousands of TV episodes from new deals with Fox, MTV Networks and Warner Television. These shows include all seasons of 24, Futurama, Lie To Me, The Chapelle Show, Nip/Tuck and Veronica Mars, and in a few weeks all seasons of The Family Guy will be available to stream as well. We see TV shows as equally important to our franchise as movies." Reed Hastings, CEO, Netflix
However, rather than just duplicate content that users can access on Hulu Plus, Hastings says Netflix plan to leverage their industry weight and secure exclusivity deals with content producers.  That could make Netflix the service to turn to for new TV shows and movies, though the CEO didn't mention which producers they might be in talks with.
Hulu Plus offers a $9.99 per month subscription plan giving access to full seasons of TV shows, HD quality and access on mobile devices from Apple's stable.  According to Hastings, Netflix are seeing increased movement toward their $9 per month subscription plan, which offers a single DVD per month but full streaming access.