Netflix Patches test scrapped: criticized feature won't happen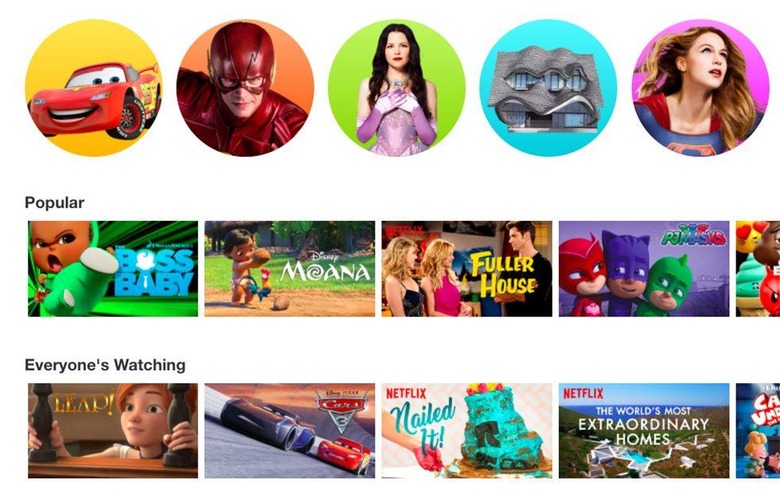 Netflix has abandoned its "Patches" test, officially putting an end to the feature that some users began seeing in recent weeks. The test, when it was live, gave participating accounts a new reward for watching content called "Patches." These badges, which may have been used to unlock content at some point (though not in the test), rewarded kids for watching certain shows, such as the Netflix Original "A Series of Unfortunate Events."
The extent of Netflix's Patches plan wasn't clear; the company was only testing the feature, so it wasn't available to all users. In confirming the test's existence, Netflix via a spokesperson had explained that patches were a way to "expand the storytelling world for the show."
It doesn't appear that patches were used to unlock content, though, leaving a question about whether they would have been part of a larger system had they become a regular feature. However, Netflix Patches introduced a point of concern for some parents: would offering digital rewards encourage kids to binge-watch content?
Many parents actively work to decrease their kids' screen time, and to also protect their child from potentially addictive action-and-reward systems that, in some cases, mimic gambling. Whether this criticism influenced Netflix's decision isn't stated, however Netflix has officially put an end to the test.
Patches won't live on to become a regular feature. The company confirmed the end of the test to Variety, simply stating through a spokesperson that it has "decided not to move forward" with the feature.
SOURCE: Variety