Netflix outs Orange is the New Black season two trailer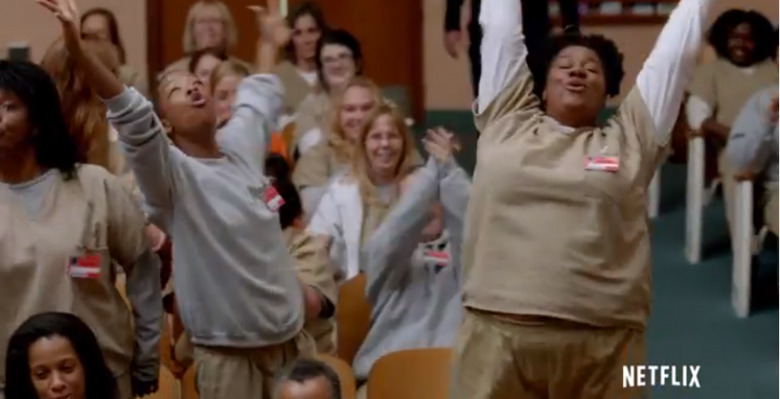 The latest trailer for hit Netflix TV series Orange is the New Black is out, ahead of the show returning for its second season in a few months time. One of Netflix's home-grown creations, Orange is the New Black season two sees the return of Taylor Schilling, Jason Biggs, Kate Mugrew, and others from the first season, as well as adding new cast members like Lorraine Toussaint.
The show is based on Piper Kerman's memoir, on the year she sent in a woman's prison. Season one received positive reviews across most of the critical board, and in fact watched more – in terms of individual users and overall hours watched – in its first week of availability than Netflix's other original series, House of Cards and Arrested Development.
Unsurprisingly, Netflix announced back in June 2013 that it would be renewing the show for a second season.
Orange is the New Black season two's "air date" is June 6, 2014. As we've grown to enjoy with on-demand services, the entire season's worth of episodes will be added in one fell swoop, making it ideal for those of us who can't resist a TV marathon.
NB: The trailer has explicit themes