Netflix on over 800 devices, usage on Smart TVs up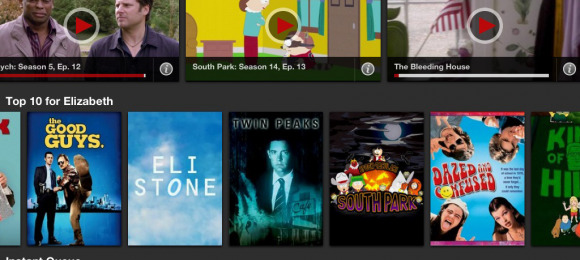 During Netflix's
yesterday, CEO Reed Hastings emphasized the importance of mobile devices for the company, namely tablets, Apple TV and other connected Smart TVs. Although he didn't get into numbers, a recent Netflix job posting revealed that the service has been shipping on more than 800 different devices, a bit boost from the 450 or so devices six months ago.
The job posting reads: "Together with our partners, we've shipped over 800 different models of Netflix-enabled devices and are planning to keep this momentum going both domestically and internationally." A Netflix spokesperson confirmed the claim but said that the number "increases all the time."
Beyond the increase in Netflix-enabled devices, there's also a shift in usage patterns. Traditionally, Netflix has been used most commonly on game consoles with the PS3 accounting for 30 percent of all traffic last year. But now, other device categories such as tablets and Smart TVs are among the company's four fastest growing device categories. Reed noted that Apple TV has been especially successful for Netflix.
[
GigaOM]