Netflix offline viewing mode launches for all subscribers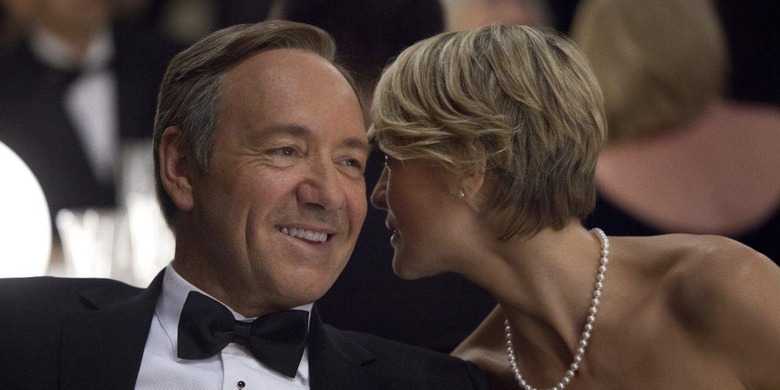 At long last, Netflix has launched a new download feature that allows for offline viewing. Whispers of such a feature have been making the rounds for quite some time, and when we last heard from Netflix, it sounded like an offline mode would only be made available to those living in regions with poor internet connectivity. It turns out that isn't the case, with offline mode launching for all subscribers today.
The new feature doesn't cost anything extra, but there are a few caveats to be aware of. Downloads are only available on mobile devices – meaning you can't download a movie or TV show to your laptop or desktop for later viewing. This new functionality is going live today across iOS and Android, but you'll need the most recent version of the Netflix app to partake.
Just as well, not all of the content found on Netflix is eligible for download. Most of Netflix's original series are – Stranger Things, House of Cards, and The Crown, for instance, can all be downloaded for later viewing. Other series like Daredevil and Luke Cage, though, aren't eligible. A cursory look at other content shows that series like The Office, Weeds, Supergirl, and 30 Rock can all be downloaded.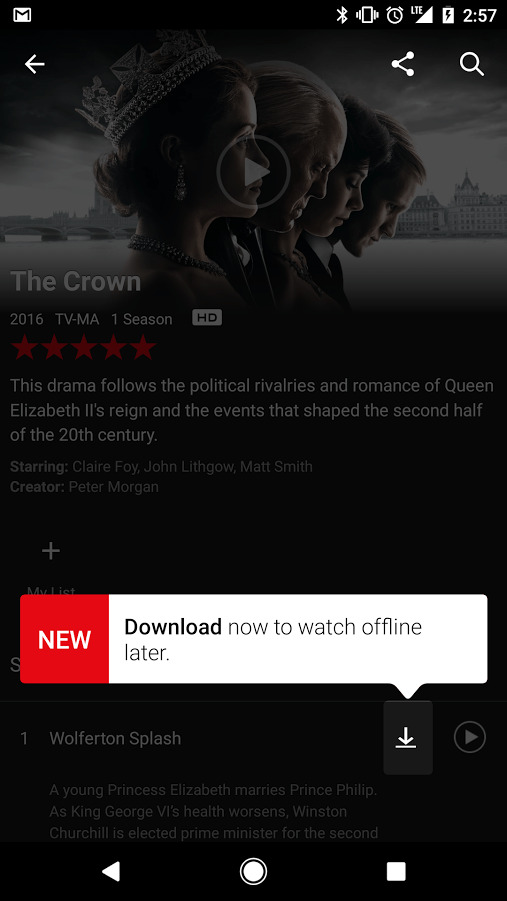 This functionality doesn't stop at TV series. There are at least a few movies available to download, including Kung Fu Panda 3, No Country For Old Men, and Good Will Hunting. Essentially, you should be able to find something to download, even if Netflix's entire library isn't eligible yet.
Netflix says that more titles will be added to its offline-compatible lineup as time goes on. Presumably, Netflix has to work out agreements with each content provider, so it could be a while before some of the larger companies like Disney sign on. To begin using Netflix's offline mode, simply select a title within the Netflix app and (assuming it has one) hit the download button. From there, you're set to watch some shows or movies regardless of your internet situation.
SOURCE: Netflix