Netflix offline mode in the works, but not for you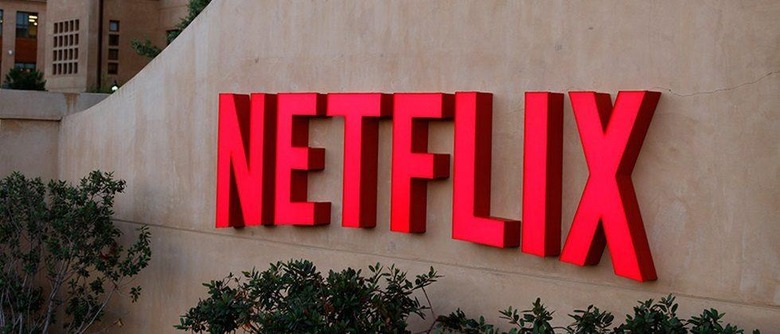 Netflix may soon be getting a major upgrade in the form of an offline mode. As many of you will already know, the one caveat of Netflix's all-you-can-watch streaming model is that you have to maintain your connection the internet. That may all be changing as Netflix looks for ways to tackle markets where streaming video isn't always possible thanks to slower internet connections.
Speaking to CNBC, Netflix Chief Content Officer Ted Sarandos said that an offline mode is a feature the company has talked about throughout the years. While the streaming models works in places like the US, where access to broadband internet is fairly widespread, folks in some territories with more spotty internet prefer downloading to streaming when it comes to content consumption.
That, as you can guess, is something of a roadblock for Netflix. By adding an offline mode and letting users download content to watch later, Netflix can appeal to users who don't always have access to stable internet. However, this focus on areas with poor internet means bad things for many of us hoping to get an offline mode: if Netflix does decide to launch such a feature, it won't be in the US.
That will at least be the case at first. There's no telling what Netflix may decide to do later on down the road, but the US likely won't be included in the initial roll out of an offline mode. That's assuming such a feature ever sees the light of day in the first place, which is another unknown at this point.
After all, though it's something Netflix has been considering, Sarandos stops just short of actually confirming that it's on the way. When CNBC asked if offline mode would be launching soon, Sarandos simply says "looking at it now, so we'll see when." Assuming Netflix has been working on offline functionality behind the scenes, its implementation may still be a ways off.
If Netflix does get this feature off the ground, it would a go a long way toward solidifying the company's spot as a streaming giant on the international stage. Some of Netflix's competitors already offer offline modes in some capacity, so Netflix implementing something similar seems like only a matter of time. We'll keep an ear to the ground for more on this, so stay tuned.
SOURCE: CNBC