Netflix launches Super HD and 3D; Reveals Ultra HD trial with Samsung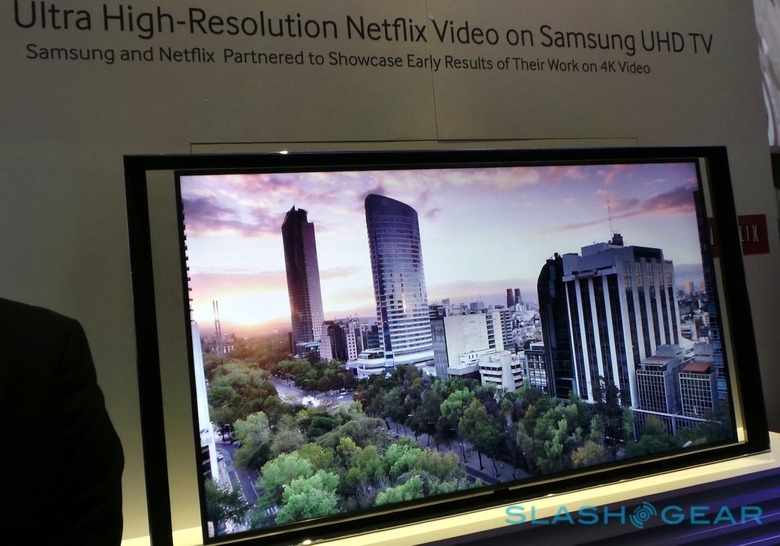 Netflix has launched Super HD, offering a new top-tier of streaming video quality for those on select ISPs, but there's Ultra HD content in the pipeline thanks to a special partnership with Samsung. Funneled out through Netflix's Open Connect delivery network direct to ISPs, the Super HD video is even higher quality 1080p than the streaming company offers as standard, with certain 3D titles available in the US. Meanwhile, at CES, Netflix is demonstrating the fruits of its 4K resolution experiments with Samsung.
Hiding in Samsung's booth at the show – or at least, as close to hiding as an 85-inch TV can manage – was an Ultra HD set running a 4K stream from Netflix's servers. There were few details to hand, and no sign of a public launch date, but the picture quality looked great.
Still, it's Super HD that will be reaching more people – though not everyone – first. Netflix subscribers will need to get their internet connection via one of the ISPs currently working with the media company, a list that includes Cablevision, Virgin Media, British Telecom, Telmex, Telus, TDC, GVT and others.
Everyone else will have to wait, unfortunately, and only those subscribers in the US will get Super 3D content, at least initially. You can find out if you're on an Open Connect compliant ISP here.