Netflix launches streaming in UK and Ireland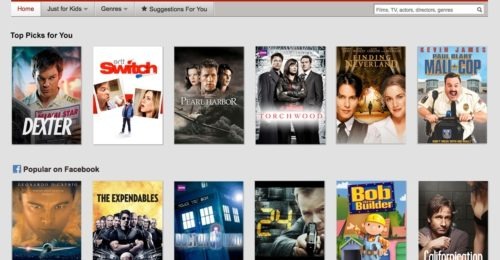 Netflix has launched its TV and movie streaming service in the UK and Ireland, as expected, offering unlimited access to its on-demand catalog for £5.99/€6.99. Promised back in October, the service can be accessed through Smart TVs, game consoles, Blu-ray players, tablets and smartphones, with some content available in HD and with 5.1-channel surround sound.
Meanwhile, Netflix has a fair few new content deals to announce, fleshing out its film and TV offering. Agreements have been inked with All3Media, the BBC, CBS, Channel 4's 4oD, Disney UK & Ireland, ITV, Lionsgate UK, MGM, Miramax, Momentum Pictures, NBCUniversal, Paramount, Sony Pictures Entertainment, Twentieth Century Fox and Viacom International Media Networks so far.
There's also social networking integration, with the ability to link your Facebook account to your Netflix service and have what you've been watching automatically shared onto your wall.
Now we're just waiting for Roku – which has made a name for itself producing affordable Netflix-compatible STBs – to launch its hardware in the UK, something the company has confirmed is on its way. Until then, you can use your Xbox 360, Wii or PS3, select LG Blu-ray players or home theater systems, Samsung smart TV, Philips or WD STB or iOS/Android devices to play content. You can get a month's free trial here