Netflix is down, so just chill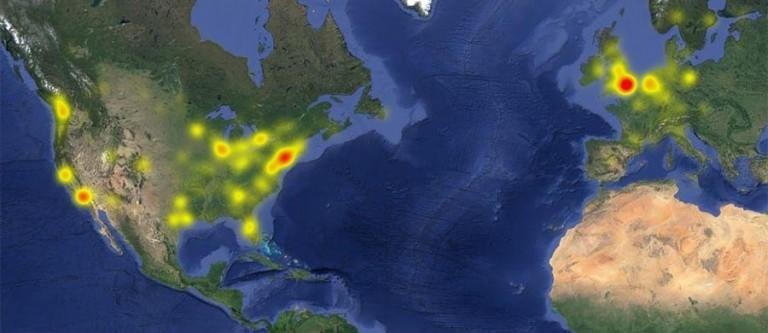 If you're trying to get on Netflix but it's not working, don't worry — it's not just you. Unfortunately, the video streaming service is having trouble, with users in both the U.S. and parts of Europe reporting outages. According to a statement from Netflix, some users are being presented with site errors; the company is working on a fix, but there's no word on when it expects service to be restored.
The map above, courtesy of Down Detector, shows reports coming in from the eastern and western coasts of the U.S. and some smaller spots in-between, as well as the United Kingdom (London in particular), Germany, France, The Netherlands, and Ireland. Toronto and Vancouver are also showing some moderate reports of trouble accessing the site.
We're aware that members are seeing issues (Netflix Site Errors) on our website along with errors on devices. We are working towards a fix.

— Netflix CS (@Netflixhelps) March 9, 2016
See a map of outrage reports here.
What's causing the issue? No one knows at this point, though we'll likely hear something from Netflix once it solves the issue. This isn't the first time Netflix has gone down, of course. The service's technical support Twitter account shows Netflix was having streaming troubles back in mid-November 2015, as well as other assorted problems like signing in on Apple TV.
How will you survive? Hulu has more content now than ever, of course, but it's not the only service to which you can turn. Companies have been increasingly rolling out their own streaming video services, including HBO, Showtime (available through Hulu, as well), and more. On-demand content is always great, but there's also a live streaming option from Dish Network in the form of Sling TV — something AT&T just recently announced plans to challenge with a trio of Internet-only DirecTV plans. Those roll out later this year.