DirecTV to offer Internet streaming option, no satellite needed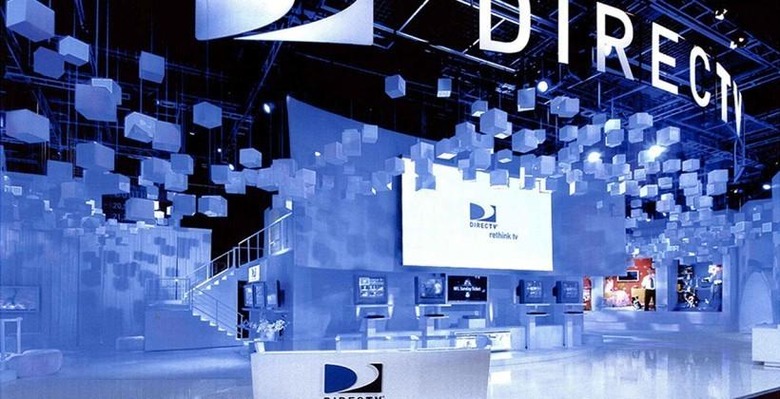 AT&T has announced plans to diversify DirecTV access, soon allowing subscribers to stream content over the Internet regardless of ISP and using nearly whatever Internet device they want. This will be made available under three soon-to-launch video offerings, and will not fall under any contracts, nor will it require a set-top box or a satellite dish. The trio of plans will launch some time in the fourth quarter of this year.
Dish Network trumped competitor DirecTV when it comes to Internet video streaming, making it possible for subscribers to watch live television online sans a satellite or contract. We've heard plans about other companies looking to follow — most recently, word surfaced that Amazon is in talks about some sort of live TV streaming service that would likely be available under its Prime offering.
This time around, there is no speculation. AT&T has laid out the details, saying its three plans will be called DirecTV Preview, DirecTV Mobile, and DirecTV Now.
DirecTV Preview is the 'hook,' so to speak, in that it is a free option for anyone who has an Internet subscription. This streaming option will be ad-supported, and will offer some video content, including Otter Media's 'millennial-focused' videos, shows from the AUDIENCE Network, and other unspecified content sources. Preview, as its name suggests, is a preview of what the other two plans offer.
Next is DirecTV Mobile, which is described as being an "affordable offer" for those who prefer to consume content though mobile devices. Users of this plan will download an app and then be able to watch video content through their smartphone.
The top service will be DirecTV Now, which sounds like it will include both live television streaming and on-demand content, much of which is already available through the regular DirecTV service. There will be an app to download, and most connected platforms will be supported.
AT&T Entertainment Group CEO John Stankey said:
We are looking at these offerings differently than others in the market. We often hear from customers who want more content from streaming services, or who can't get or can't afford a traditional pay-TV service. We intend to offer customers a quality pay-TV experience, including top channels, sports and more, with increased value and flexibility of pure online streaming and no need for home installation.
AT&T has not provided a specific launch date for the plans, nor has it stated how much the two for-pay offers will cost.