Netflix House of Cards original series now available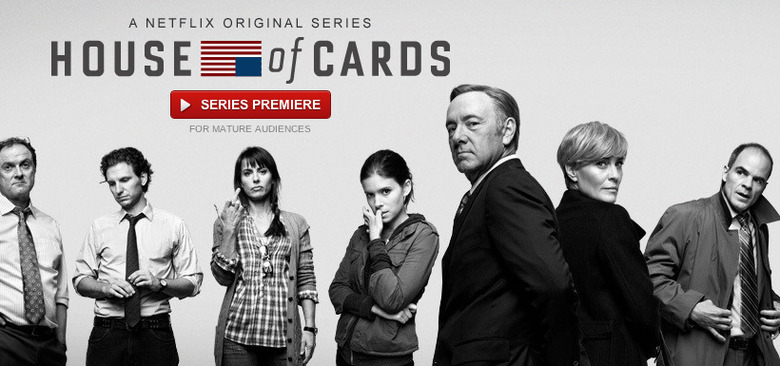 Clear your weekend plans, folks. Netflix's newest original series, House of Cards, is now available to watch. All 13 episodes are
and can be viewed for free with a Netflix subscription. Each episode is roughly 50 minutes long, giving you almost 11 hours of pure political drama.
This actually isn't the first original series that Netflix has released. The streaming service launched Lilyhammer
, and the company has plans to release two more original series, a reboot of Arrested Development and Hemlock Grove from Eli Roth, both of which are planned to be released this year.
House of Cards stars Kevin Spacey who plays a "ruthless and cunning" Congressman in Washington. Spacey is an Oscar award winner and starred in numerous blockbusters over the years, including Superman Returns, Pay It Forward, American Beauty, Se7en, and The Usual Suspects. The 13-episode House of Cards series was also produced by David Fincher, who directed a few episodes as well. He's known for directing Fight Club, Se7en, and The Social Network.
While it's not Netflix's first-ever original series, it was no doubt the most difficult that Netflix has done thus far, working with a budget of $100 million throughout the 13 episodes. However, this won't be the last original series for Netflix. The company plans to pump out at least five new shows per year
.