Netflix hiking price of streaming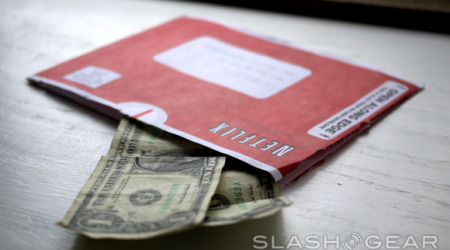 Netflix has revealed plans to put up its prices, though the increase in fees will initially only affect new subscribers rather than those already using the streaming service. The confirmation of more expensive access came as part of Netflix's Q1 2014 financial results, in which it also announced plans to increase support for TiVo boxes and Amazon's Fire TV.
The price change will amount to "a one or two dollar increase" and begin the change later in the current quarter. Those already subscribing "would stay at current pricing (e.g. $7.99 in the US) for a generous time period," according to Netflix.
Although exactly how long that "generous" period would last is unclear, Netflix does mention the recent increase in pricing for new members in Ireland. There, existing subscribers were grandfathered in at their current fee for two years.
The hike, Netflix says, represents the greater value of the streaming catalog, which has increased significantly in size since instant access was first launched in 2010. Meanwhile, it will also enable more homegrown content, like House of Cards, and more bought-in shows and movies.
Netflix also confirmed it would add voice search for Amazon's Fire TV box later this year, as well as begin trials of integration in US TiVo boxes.