Netflix for iPhone and iPod touch released [Video]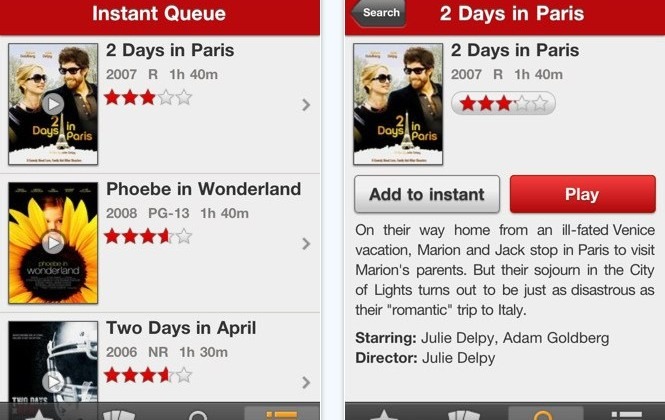 Netflix has released its new app [iTunes link] for the iPhone and iPod touch, a free download that allows subscribers of the service to stream movies and TV shows direct to their device.  Promised back in June, Netflix v1.1.0 is a universal app that works on iPad, iPhone and iPod touch; you can search as well as view and add titles on your Instant Queue.
Video demo after the cut
You can also resume watching content that you've started on another Netflix-enabled device, handy if you've begun viewing a film at home and then have to head off to work.  Netflix subscriptions are required, obviously, and kick off at $8.99 per month.