Netflix eyeing other consoles, Blu-ray players, HDTVs; iPhone in future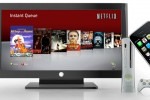 Netflix CEO Reed Hastings has confirmed that the company does not see its movie streaming service as remaining exclusively locked to Microsoft's Xbox 360 console, and that one day they envisage access from every games console, Blu-ray player and internet-connected TV.  Speaking to Reuters this week, Hastings also suggested that an iPhone Netflix service was "likely to come over time", though the company's focus is not yet on mobile.
"Eventually we want to be on all the game consoles, all the Blu-ray players, all the Internet TVs. So we are working in parallel with all of those efforts. Currently our Xbox deal is exclusive and we haven't characterized it more than that." Reed Hastings, CEO, Netflix
Hastings also predicted that the DVD-by-mail aspect of Netflix's business is yet to peak, with the expectation that that will happen in around five years time.  Nonetheless, he still envisions that mailed DVDs will still be happening in 15 to 20 years, although accompanied by "huge growth" in streamed content.
This week, the company announced the results of a contest in which entrants were asked to submit better recommendation engines.  The winners took away a $1m prize fund, with Hastings saying that the new engine will be "doubling the quality of our movie recommendation and that helps our subscribers get more enjoyment from movies."
[Thanks Peter!]