Netflix adds The Interview on Jan 24; Pushes original content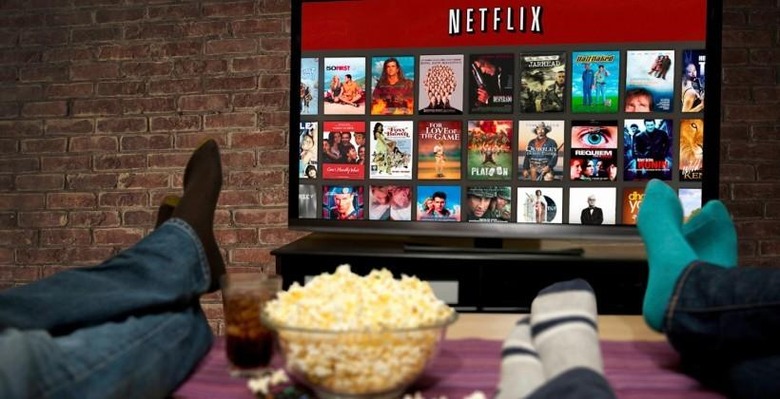 Netflix will add controversial Sony Pictures movie The Interview to its virtual shelves on January 24th, it's confirmed, while the streaming media firm's first original feature film will debut on August 26th. The Seth Rogen and James Franco movie made a sudden appearance on pay-per-view at Christmas, but will be bundled in with an active Netflix subscription for US and Canadian users from this Saturday, the company announced today. Meanwhile, while crunching the sums on the last financial year, Netflix discovered something unexpected about just how much its content actually costs.
"Last year our original content overall was some of our most efficient content," Netflix revealed. "Our originals cost us less money, relative to our viewing metrics, than most of our licensed content, much of which is well known and created by the top studios."
As a result, Netflix says, it will be increasing the percentage of cash it spends every year on homegrown content.
The first feature film example of that spending will be Couching Tiger, Hidden Dragon II: The Green Destiny, a sequel to the original movie, which will debut in all the territories Netflix operates in on August 26th. The company also envisages opening the movie simultaneously at "select IMAX screens," though has not said in which countries that will be the case.
However, Netflix warned investors, that greater spending will also mean more cash usage and thus more debt.
From this quarter, for those outside of the US and Canada, Netflix will also be the exclusive streaming provider of Breaking Bad prequel Better Call Saul.
Meanwhile, Netflix is also readying HDR video, building on 4K Ultra HD content with a boost in brightness as new TVs that support it are released in 2015.
Traditional DVD subscribers now number 5.8m people, though the focus is unsurprisingly on pushing digital delivery. For instance, in late Q1 2015, Netflix will launch in Australia and New Zealand.