Nest's new talent tames the thermostat when power gets pricey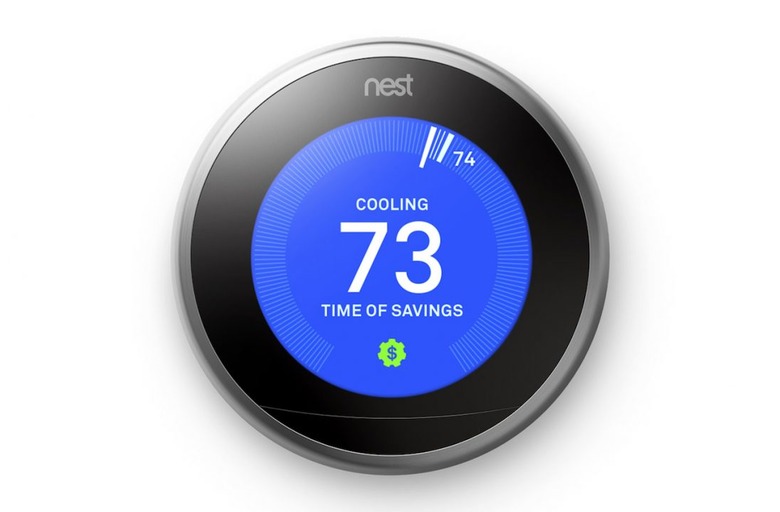 Nest's thermostat has always been billed as "smart" but, courtesy of even deeper integration with power companies, a new "Time of Savings" feature could help your wallet, too. Part of the smart home staple's intelligent energy services, the new addition works with so-called "time of use" (TOU) plans by learning what the rates are and adjusting heating and cooling use according to when it's most affordable.
TOU plans aren't new, with several energy companies offering information on when power is most affordable to use and when it's more expensive. However, what can be tricky is actually implementing that data manually: remembering to turn down the thermostat when power is expensive, and then turn it back up when rates fall.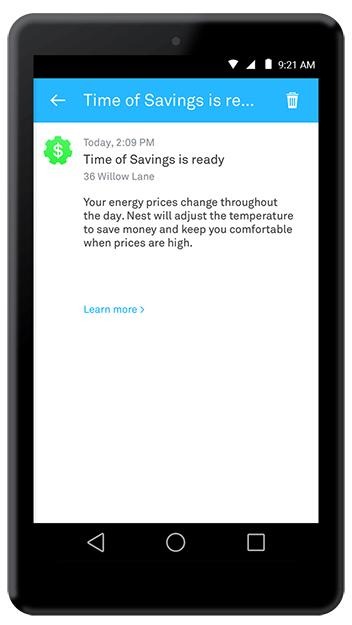 Nest's idea with Time of Savings is to do all that automatically. Just as the thermostat promises to learn family patterns and routines, and adjust itself according to the schedules of the home, the new feature promises to do the same but from an energy pricing perspective.
By sharing TOU electricity rates with Nest, the thermostat can cut its power use during peak periods. The adjustment is never more than 1-2 degrees, Alphabet-owned Nest says, so you might not actually notice the change – until, that is, the power bill hits your mailbox.
Manual overrides are, of course, supported, and any Time of Savings changes are flagged up in the Energy History and Schedule so you can keep track of when it was active.
On the thermostat's display, meanwhile, there'll be a new green gear icon, to show that the system is working.
The downside is that this all requires the cooperation of the power company itself, and right now that's just one firm. SolarCity is the first to sign up to the scheme with Nest – in fact, they'll give new customers the thermostat free – and any existing users with a Nest installed will automatically be enrolled in Time of Savings.
NOW READ: Nest Thermostat 3rd-gen Review
Nest says it's working with Southern California Edison to expand the service to more people, and points out that, according to California Public Utilities Commission mandate, the major electricity providers – Pacific Gas & Electric, San Diego Gas & Electric, and Southern California Edison – in the state must shift all residential customers to TOU plans by 2019.
Of course, this only works out if you have an electric-based heating and/or cooling system, which counts out those using gas-fired furnaces. Still, the thermostat will continue to show the "Time of Savings" message on its display, so even if you don't have a compatible HVAC system you could still be reminded to turn off other electricity-hungry devices.
MORE Nest