Nest update shows current temp and weather forecast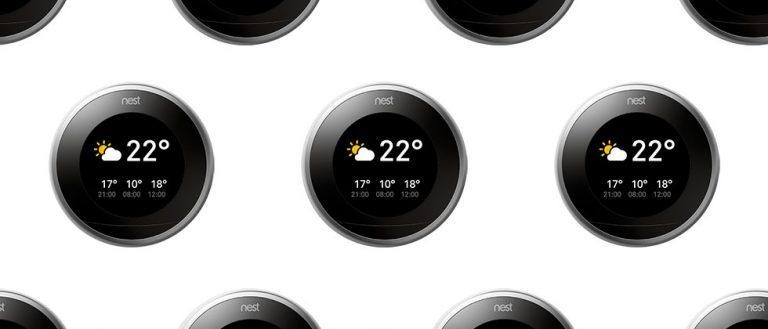 Adding on to a feature update to the 3rd-generation Nest (smart thermostat), the company brings on display of current temperature and weather forecast to Farsight. Farsight is a feature that shows information on the smart thermostat to a person looking directly at said thermostat from across the room. Hence the name, far sight, Farsight. In this feature you'll now be able to see two new items you've never been able to see before – at last, and finally.
What's a Learning Thermostat doing telling you the weather forecast? With the internet connected to it, why not? If you're going to want to have a device that tells you what temperature it's attempting to make your home and tells you the current temp, you may as well be seeing the temperature and weather in the environment outside your home, too.
You'll see the weather forecast window in the preview image above. In the image, you'll find weather forecast across 4-hour periods – this is standard with this release.
The weather screen is also animated, just for the people who like to see the sun come up and clouds rain down droplets.
To turn these features on, Nest users will need to go to Display Settings on their Nest, and choose "View."
This update – coming this week – also includes improved Energy History views on the thermostat itself. Nest suggests that now, users will be able to experience Energy History on the Nest in a way that's far closer to that of the connected app on your smartphone.
Users will get this update automatically starting this week, over-the-air. That means without effort. If you've not ever had to update your Nest before, either you've never connected the device to the web (unlikely), or you've been getting updates this whole time without even realizing it.
UPDATE: This update may not arrive for your device this week, as it's scheduled for "the coming weeks", per Nest PR.