Nest Secure cellular backup taps T-Mobile for coverage [UPDATE on pricing]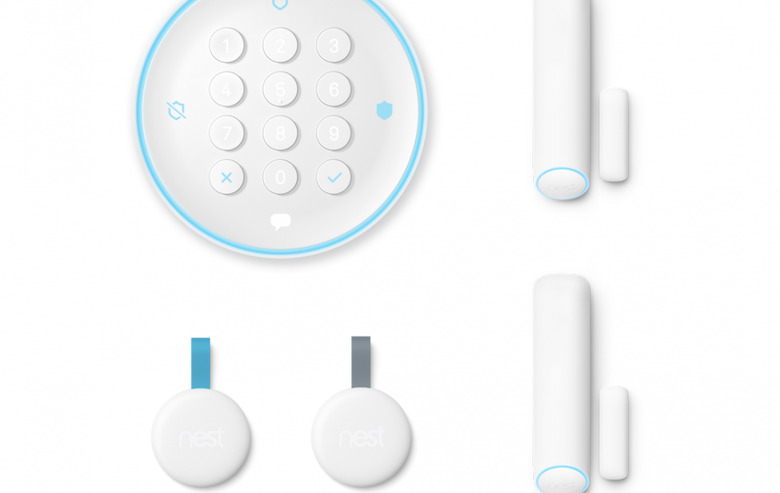 This week the folks at Nest announced that their exclusive cellular backup provider for Nest Secure will be T-Mobile USA. At the same time, the folks at T-Mobile USA announced their plans to sell a Nest security package. With one and the other, Nest will have a backup for when users' power is out or their Wi-fi becomes disconnected – riding on T-Mobile's carrier coverage across the USA.
T-Mobile announced their intention to become the first mobile carrier to have Nest services and financing available to customers. The T-Mobile Nest security pack includes several products and T-Mobile USA data coverage in the user's home for these Nest products exclusively.
The T-Mobile Nest security pack includes:
• The Nest Secure alarm system:
— Nest Guard base
— Nest Detect motion and open/close sensors (x2)
— Nest Tag key fobs (x2)
• Nest Cam Indoor security camera with:
— Nest Aware service – Intelligent alerts and 10 days of continuous video recording at a time
When purchased straight through Nest, the Nest Secure alarm system starter pack (the same stuff as listed above, without T-Mobile coverage) would cost approximately $500 USD.
Users that purchase Nest products from T-Mobile USA have the option of choosing the following. The Nest security package costs $240 down plus $10 per month with T-Mobile's Equipment Installment Plan. The $10 per month will last until the total payment of $480 USD is reached. In addition, a "T-Mobile Nest" plan will be required – that's another $15 per month, or $10 per month after $5 "bill credit".
So once you pay $240, you'll pay $25 per month, or $20 after $5 bill credit for 10 months, at which point the $10 cost will have added up to the total FRP for the equipment. The equipment will have , while the $10 T-Mobile Nest plan will continue as long as it's covering your Nest system.
Meanwhile Nest suggests that users will be able to purchase Nest Secure cellular backup for $5 per month or $50 per year. That'd be significantly less expensive than what T-Mobile is suggesting – as such, we're investigating further. Stay tuned!
UPDATE: Per T-Mobile: "This price difference is because the Nest price on its website refers to cellular backup alone, which offers unlimited cellular backup with access to T-Mobile's network. T-Mobile's $10/mo (post bill credit) price includes cellular backup and Nest Aware, which provides intelligent alerts and 10 days of continuous video recording from your Nest Cam Indoor security camera."