Nest Cam owners get clip sharing, Android TV and Apple TV support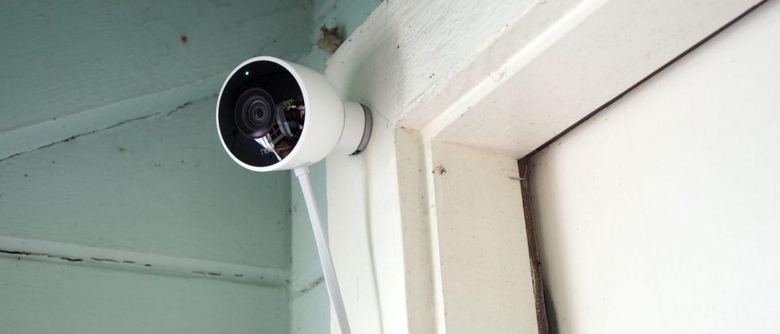 Nest has pushed out a software update that brings some new features for Nest Cam and Nest Cam Outdoor owners. Says Nest, users now (finally) have the ability to create video clips and then share them with others via the Nest mobile app. This involves only two taps, according to the company. As well, those with an Apple TV or an Android TV device can watch their Nest Cam video feeds through the devices on a television.
Let's say the kids are out back playing and you have a Nest Cam Outdoor camera mounted facing the backyard. With the new Android TV and Apple TV streaming option, you can fire up the camera's video feed on your television and keep an eye on the kids without having to physically look out the window. The same goes for video feeds from the indoor version of the Nest Cam. The Android TV app is available now, while Nest says the Apple TV app will be available 'soon.'
The other major new feature is the ability to make and share video clips. Nest calls these 'instaclips' and says they're automatically generated when you tap the clip icon. The clip is created from algorithms that determine the beginning and the end of the action during that particular segment of time. However, users can also manually choose where a clip starts and stops by pressing and holding the clip icon.
Clips can be saved to the mobile device and then shared or a link to them can be shared with others. Finally, iPhone users have received the same activity snapshot feature Android users have enjoyed. These snapshot alerts are joined by a short video clip available through the notification to quickly check on a place.