Nest Cam and new smoke alarm now protecting homes in the UK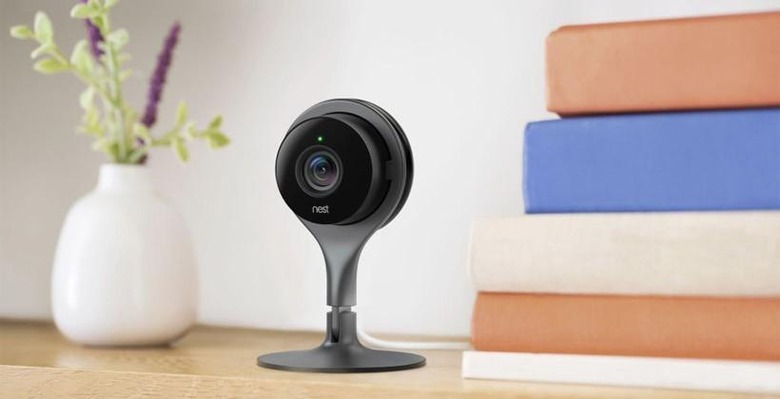 Last month Nest unveiled a couple new and updated products in the US including a revised Protect smoke alarm and a new wireless Nest Cam security camera. Fans of Nest gear in the UK who have wanted to get the new products into their homes can now do so. Nest has launched both the Nest Cam and the revised Protect smoke alarm in the UK.
The Nest Cam will sell for £159. For the money, you get a Dropcam inspired security camera with a magnetic base with tripod mount designed to be attached to most surfaces in the home. It is able to shoot video in 1080p and has eight infrared LEDs for recording in the dark.
The camera also has motion detection and can send a live feed of what the camera sees to your smartphone. Nest is also planning the launch of its Aware cloud backup service soon that makes it easy to see what the camera recorded going back 30 days. That service will cost £8 monthly.
The revised Protect smoke alarm will cost £89 and has a new split spectrum sensor inside. It's also smaller and a bit curvier on the outside. More integration with the companion app makes it easy to silence alarms and test the sensors and speakers on the Protect alarm.
SOURCE: Engadget