NES Remix Brings New Value To Wii U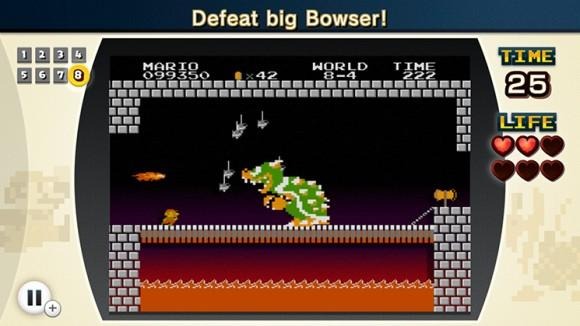 This week there's a game collection being released by the name of NES Remix. This set of games takes on some of the most classic titles from the original Nintendo Entertainment System, aka the NES, and makes them new again, fully ready for Wii U action. This game series brings on a cool 16 remixed titles to the console, and all of them at once, starting today.
One of the odder bits in this release is the fact that you'll get a Remixed version of the game with your original purchase, but you'll have in-game purchase abilities to work with the full game. So you'll have access to the full collection, but only in a limited sense. Once you've become addicted to the shortened version of each game, you'll be able to go in and purchase their full version for the original.
You'll find Super Mario Bros., The Legend of Zelda, Donkey Kong, Balloon Fight, Exitebike, Ice Climber, Golf, Mario Bros, Clu Clu Land, Wrecking Crew, Donkey Kong Jr., Pin Ball, Tennis, Urban Champion, Baseball, Donky Kong 3, each of them inside a virtual console in NES Remix. At the moment it's not entirely clear what the full limitations are for each game before "full" purchase.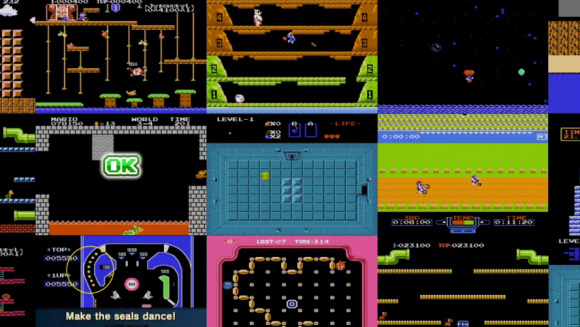 Each game will cost you a cool $4.99 in their entirety while the NES Remix collection will cost you $14.99 USD. Sound like a deal to you? From a person on the edge with the console itself, it certainly seems like a buy and a half. Now if the whole game worked with each game in its entirety, that'd be a whole different situation.