NES Classic Edition returns to Best Buy December 20, but for how long?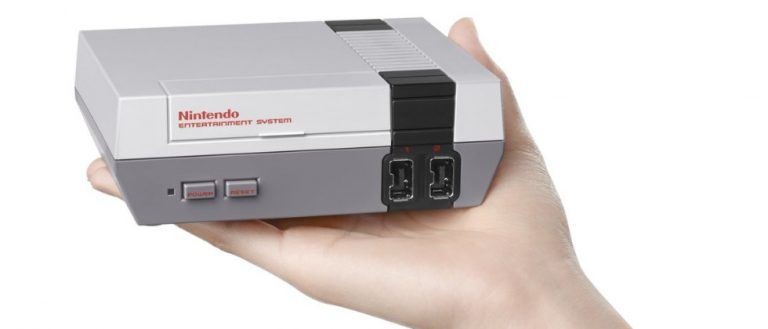 We've got some good news and some bad news for those of you still hunting for an NES Classic Edition. The good news is that Best Buy will have the console in stock starting on December 20, just in time to pick one up as a last-minute holiday gift. The bad news – or the more realistic news, at least – is that whatever stock Best Buy secures isn't likely to last for long.
Such is the case whenever a supply of the NES Classic makes an appearance, sadly. After selling out quickly at launch, retailers across the US have had a very difficult time keeping in stock. Even when they do get small shipments in, they're usually announced ahead of time – as is the case with Best Buy – and snatched up by scalpers using bots before any regular shoppers get much of a chance to snag one.
Hopefully Best Buy's stock will be at least somewhat significant, but it hasn't said how many units it expects to have on offer. Best Buy originally alerted certain customers that the NES Classic Edition would return to shelves through an email blast. Nintendo Everything picked up the emails before confirming that they were, in fact, legitimate and that we could expect them arrive on December 20.
Shortly after these stock problems became obvious, Nintendo promised a steady supply of consoles throughout the lead up to the holiday season. We're now 16 days out from Christmas and the NES Classic Edition is still notoriously difficult to find. It seems that'll be the case for the foreseeable future, as Nintendo's official Twitter account hasn't tweeted anything about the NES Classic Edition since November 11.
Of course, if you miss out the opportunity to get one from Best Buy, there is always eBay and the folks who are more than willing to part with theirs for a premium prices. Prices seem to have leveled out a little since launch, but the asking price for an NES Classic Edition still runs anywhere from $150 to more than $200 (protip: don't buy an NES Classic Edition from eBay). Hopefully Best Buy isn't the only retailer that will have the NES Classic Edition in stock on December 20 – stay tuned for more.
SOURCE: Nintendo Everything