NES Classic Edition Amazon, Walmart, GameStop release details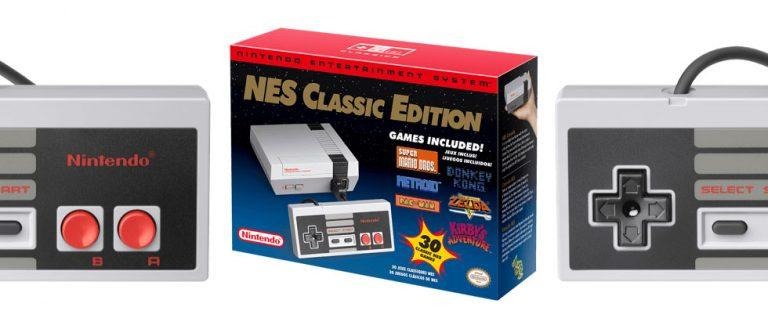 Today Nintendo's NES Classic Edition was released for sale at Amazon, Walmart, GameStop, Best Buy, and Target. There are a few other places it can be purchased, but for now the only online location is Amazon. This release comes just in time for the holiday shopping season or – some might argue – a bit too early for the holiday shopping season. How is a true retro Nintendo fan supposed to wait several weeks before getting one of these as a stocking stuffer?
According to Nintendo, the following is an appropriate way to introduce this new version of the old NES: "Are you ready to go back in time? Grab your neon sunglasses and jelly bracelets. Things are about to get radical." Yes they are going to get so very radical indeed. The console has been released this morning to Amazon and physical stores will have stock by Sunday, at the latest.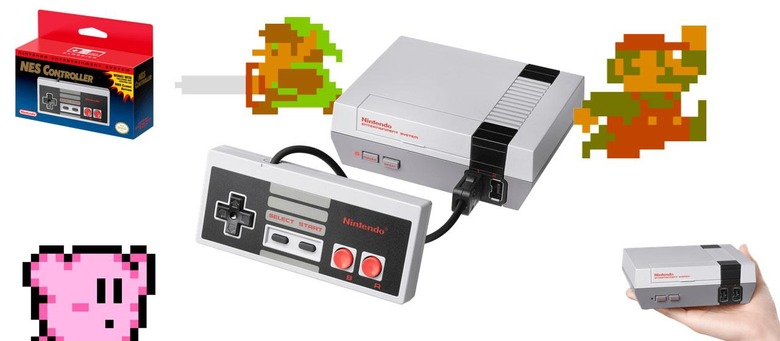 Each console includes a single controller and the system, which itself is relatively tiny. It'll still look like the original NES, but it wont be nearly so bulky. Instead of being the size of a couple of Kleenex boxes, this console is now the size of a small stack of CD jewel cases.
In the box comes the NES Classic Edition system, one NES Classic Controller, an HDMI cable, an AC adapter, and 30 pre-installed games. The 30 pre-installed games will be all the user is able to work with, ever – this isn't the sort of console you buy and buy new games every few weeks. The set of games here is the set you'll have, from the start until the end.
Unless we get into hacking the device and modifying what it does, which is also entirely possible, but not recommended by Nintendo. This sort of thing happens all the time with every single console ever. But for now, Nintendo's set of games is what you'll get.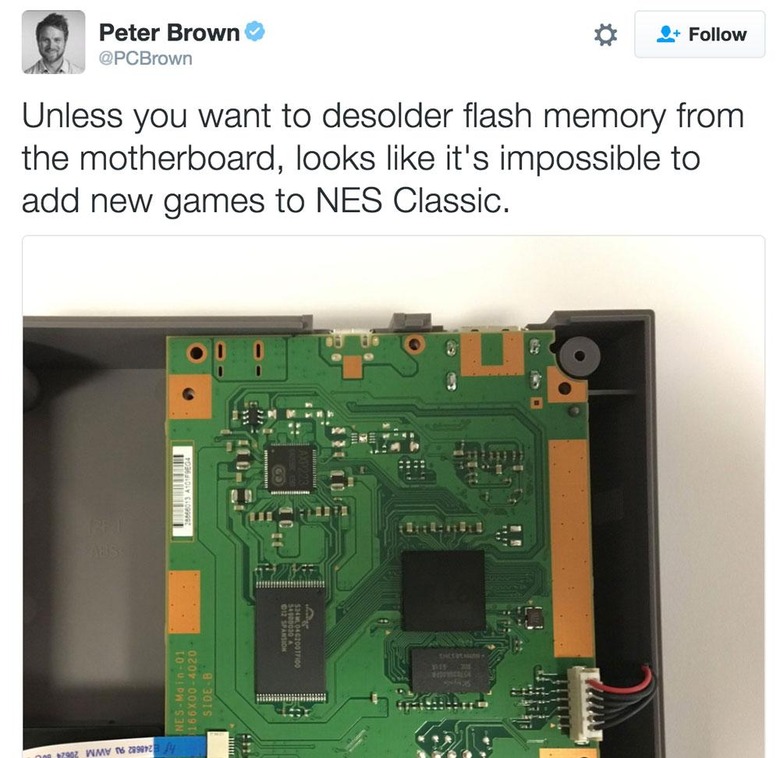 UPDATE: According to GameSpot's senior reviews editor Peter Brown on Twitter, it'll be impossible to add new games. Unless you like to get in deep and dirty to hack away at the machine physically. Which might not be the worst idea in the world if you want to go all-in, hardcore.
The above gallery shows the games included with this console, all 30 of them from launch. This console will cost users $60 USD and is said to be coming to Amazon, Best Buy, GameStop, and Target first. But Walmart is inevitable, and Amazon is the only store with stock right this minute.