NES Classic Edition restock plans detailed by GameStop, Best Buy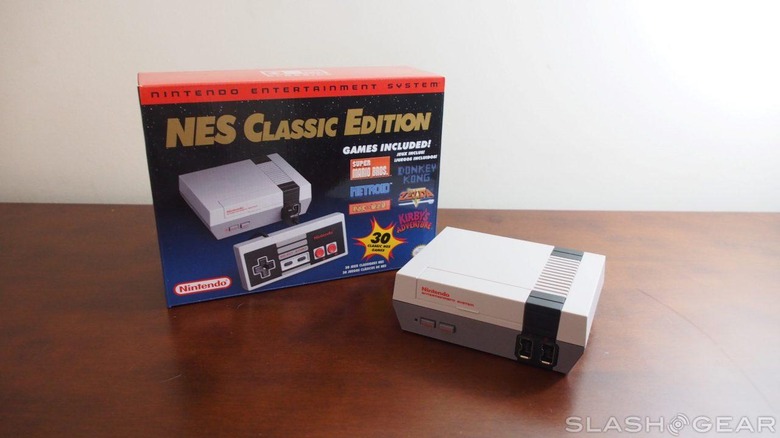 We may receive a commission on purchases made from links.
After a long absence, the NES Classic Edition is hitting shelves again later this week. For those who missed out on it the first time around, this is your chance to get one without paying double or even triple its sticker price to resellers. You're going to have to act quickly if you want to buy one, but thankfully, some retailers like GameStop and Best Buy have detailed their restock plans ahead of time.
Both GameStop and Best Buy will have the NES Classic in stock once more beginning on June 29. Speaking to GameSpot in a statement, GameStop said that each store will have at least 10 units to sell, but noted that some stores might have more than others. You'll be able to pick it up for its normal retail price of $60, but they'll be sold on a first-come, first-served basis, so consider lining up before your local store opens to improve your chances of getting one.
GameStop said it will also offer the NES Classic through its website, but it's unknown how many consoles it's set aside to sell online. GameStop subsidiary ThinkGeek will also begin offering the NES Classic online at 9 AM Eastern on the morning of June 29. Good news: You won't have to pick up one of ThinkGeek's infamous bundles just to get one – they'll be available as a standalone product, but ThinkGeek is limiting sales to one per customer.
Best Buy has a similar plan for the NES Classic. In a statement published to the Best Buy blog, the company says that the NES Classic will be sold both in-store and online. Similar to GameStop, they'll be sold on a first-come, first-served basis, and if lines form outside of stores, Best Buy will employ the ticket system it usually reserves for Black Friday. As you'd expect, the limit for the NES Classic is one per customer.
Most big retailers will likely be restocking the NES Classic on June 29, so if you don't have any luck with Best Buy, GameStop, or ThinkGeek, it could certainly be worth checking with others like Target, Amazon, or Walmart. Last month, Nintendo said that it will offer the NES Classic through the end of the year, but despite that, we should still expect stock that sells out fast and is generally hard to come by. We'll keep you posted on the NES Classic in the future, but for now, good luck if you're going to try buying one on Friday.