Neptune Pine smartwatch hits Kickstarter goal, offers standalone experience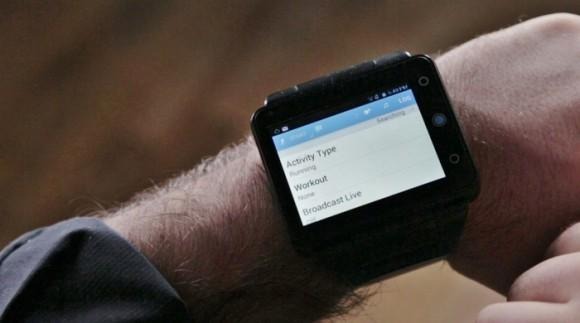 Neptune has introduced its own smartwatch, the Pine, which has met and exceeded its Kickstarter funding goal on the crowdfunding website. Unlike some other smartwatches, such as the Galaxy Gear, Neptune says that its Pine can function as its own standalone device, removing the need to carry about two devices for the convenience of having wrist-centric access to your data.
Pine smartwatches have complete support for quad-band GSM/GPRS/EDGE and UMTS/HSPA+/WCDMA, which allows the device to send text messages and make/receive phone call. With it comes a full Web "experience," including the ability to access email, social networks, watch videos on YouTube, and quite a bit more that you'd typically do on a smartphone. Beyond that are a variety of sensors, including an integrated pedometer, accelerometer, gyroscope, GPS, and digital compass. The device can run and function as a fitness device.
There's Bluetooth 4.0, a 2.4-inch display, and two cameras: a rear 5-megapixel camera with a flash and a front-facing VGA camera with a flash. Using Android's voice engine, there's also voice recognition for performing various tasks and entering text. The smartwatch runs the full version of Android Jelly Bean with a dual-core 1.2GHz Qualcomm Snapdragon S4 processor.
As of the writing of this article, the Kickstarter sits at 548 backers with 31 days to go, with the amount pledged sitting at $149,866 CAD out of a $100,000 goal. The Kickstarter ends on December 21, having started on November 18, leaving 33 days in the funding period. The minimum pledge is $1, with $19 CAD being enough to get you a Neptune clip and the highest amount, $1000+, promising a Pine with a personal engraving.
SOURCE: Kickstarter