Galaxy Gear "world's most popular smartwatch" says Samsung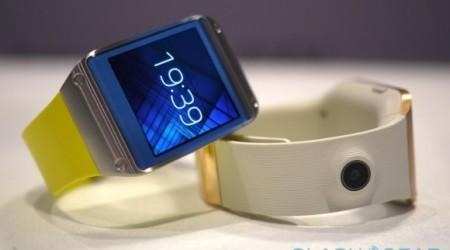 This week Samsung appears to have had its hand forced as rumor surfaced of sore sales of their Galaxy Gear smartwatch, making them reveal their "true" numbers to the world. It was this morning when Samsung spoke with Reuters on the subject, saying specifically that the watch had become "the world's most popular smartwatch with sales reaching 800,000" in the two month period since the device was first put on the market. This would indeed put the device well ahead of the competition, but only if those numbers actually reflected the final sales of the machine to consumers.
Rumor suggested that the device had only sold 50,000 units in total thus far as of yesterday. The big differentiator here – and something we've gotten no clear answer on thus far – is whether these numbers represent shipments of the device (from Samsung to vendors) or sales from vendors to final users.
Samsung did go on to suggest that sales of the Galaxy Gear had been better than expected, and that they'd be pushing a whole lot more on the promotional front through the holiday season. We must imagine too that the fact that the Galaxy Gear is offered for free with some carriers must add to the fervor – with purchase of a Samsung Galaxy Note III, that is.
This Samsung Galaxy Gear smartwatch is one of short connections at the moment, able at the moment to connect to the Samsung Galaxy Note III and the Samsung Galaxy S4 as well as the Galaxy S4 Active. In the near future, Samsung suggests, the device will be able to connect to a wide selection of smartphones – though their Samsung-branded devices will come first.
Meanwhile the Galaxy Gear was panned at release by critics as being "over-spec'd" due to the machine's camera, processor, color touchscreen, and etcetera. This comment came from the creator of the smartwatch called Pebble, one of the Samsung Galaxy Gear's biggest competitors in the market today.