NeoGeo X console maker refuses to stop making and selling the system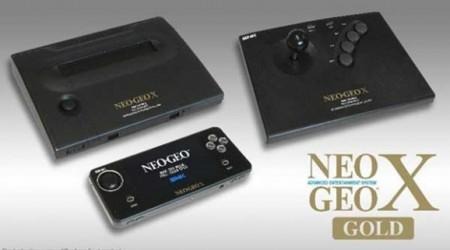 Retro gamers have made the new NeoGeo X Gold console system a reasonably popular device. The refreshed console is available as a portable device with a console dock and a large arcade control stick is available as well. Earlier this week NeoGeo rights owner SNK Playmore issued a statement saying that the maker of the new console, Tommo, had violated its licensing agreement.
As a result of the alleged licensing agreement violation, SNK ordered Tommo to stop building and selling the NeoGeo X console and related accessories. Tommo has now fired back and has released its own statement denying any breach of contract exists in its agreement with SNK Playmore.
Tommo went so far as to say that it would continue to support and market the NeoGeo X Gold entertainment system, accessories, and games. Tommo also notes that the system was so popular that it and SNK had extended the license agreement earlier this year through 2016.
Tommo says that it expects the agreement to be honored in full by both parties and that it has performed all of its obligations under the agreement. Tommo has "demanded" that SNK retract its previous press release and stop any attempts to end the license agreement.
Tommo's statement reads:
Tommo, Inc., today responded to the press release that appeared on the SNK PLAYMORE USA Corp website last week. Tommo, Inc. denies that any breach of contract exists in their agreement with SNK PLAYMORE USA Corp and are continuing to support and market the popular NEOGEO X GOLD entertainment system, its accessories, and games. Due to the popularity of the system, Tommo and SNK extended the agreement earlier this year until 2016.Tommo fully expects this agreement to be honored by all parties. To date, Tommo has performed all of its obligations under its license agreement with SNK and is disappointed by SNK's sudden and unjustified termination of the agreement.Tommo has demanded that SNK retract its press release and any attempts to terminate the license agreement.
SOURCE: Kotaku