Neofonie WePad Renamed WeTab To Avoid Apple Ire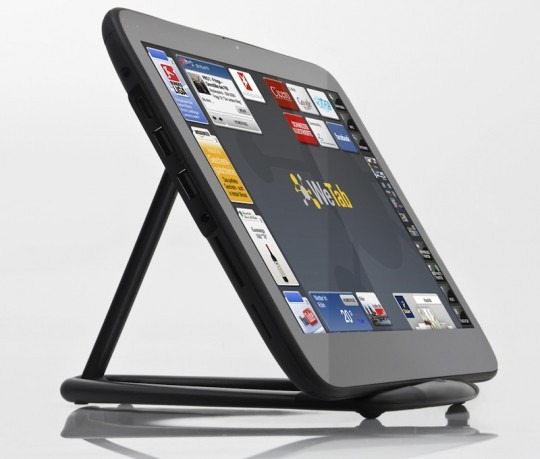 The threat of litigation hangs heavy in the tablet world, and in what looks like an attempt to pre-emptively fend off angry retaliations from Apple, Neofonie have renamed their as-yet-unreleased WePad to WeTab.  According to the company's Facebook fan-page (translated from German), "the tablet remains the same, only the name changes."
Pricing for the WeTab has also been confirmed, with the 16GB model (that is WiFi-only) coming in at €449 ($573) while the 32GB version (which has WiFi, 3G, GPS and Full HD 1080p support via HDMI) at €569 ($726).  Deliveries are expected to kick off in June 2010.
[via NetbookNews]