Need Info On Marvel Comics? There's A Search Tool For That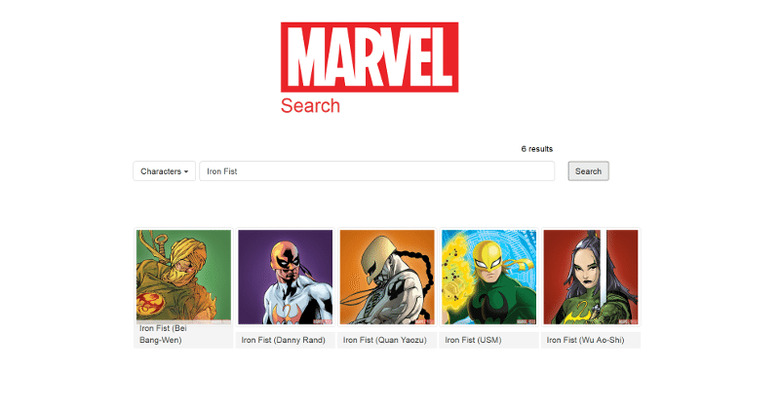 Thanks to a handful of hit films and TV series, both from Marvel and DC, the comics industry is experiencing a boom period. But for those who are new to the scene, or even those returning from a hiatus, taking it all in can be a bit daunting. And searching on Google spews out results that are just as overwhelming, discouraging, and even confusing. Fortunately, at least for the Marvel camp, there is a new third-party tool that can help sift through it all, with information coming straight from the horse's mouth.
iMarvel's interface is sparse and minimal, a nod to Google's own bare search engine. A type in a query for a character or a particular comics line (unfortunately you can't yet do both at the same time) and you will get what you are looking for. At least if they are available from Marvel's own curated database. And like comics, the results are presented in a wall of text ala Google but instead make use of character images and cover art. Quite fitting for a comics search tool.
The site isn't exactly an official Marvel service, though it does feed off from Marvel's data, available publicly online. iMarvel is one of the new breed of services that take advantage of Marvel's newly opened API to create exactly these kind of customized experiences. It's a smart strategy, inviting developers to cook up ways users can glean info directly from Marvel, just so that users know it's official information. Of course, that also means results are limited to only what Marvel wants you to know. Let the conspiracy theories begin.
iMarvel is hardly the only comics search engine out there, of course, and even Marvel has its own equivalent. This new third party tool, however, benefits from the same minimalist design that has made Google appealing and useful. The Marvel API itself still has a few kinks to be ironed out, not surprising considering it's barely a month old. Hopefully Marvel fans will be treated to a slew of web and mobile apps that will take advantage of this new developer tool and in doing so push it further.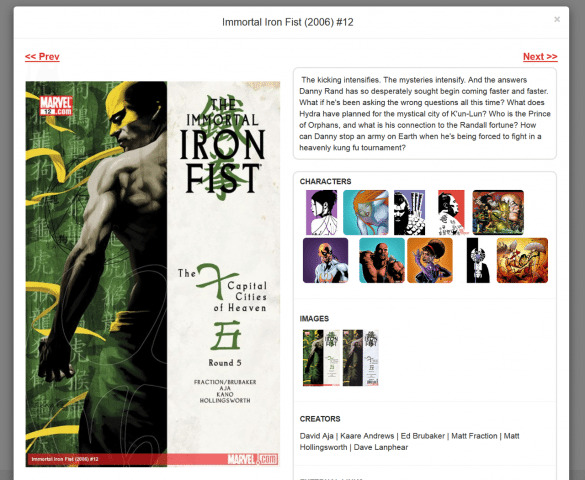 SOURCE: iMarvel
VIA: The Next Web