Need For Speed: Undercover - Video Demo On New iPod Touch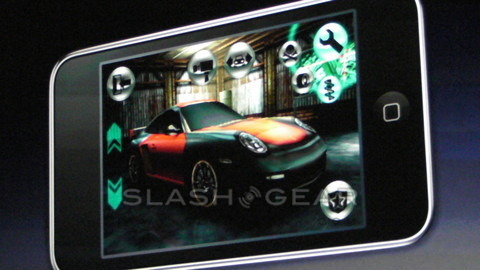 Of the new games demonstrated at Apple's event this morning, the most impressive had to be Need For Speed: Undercover, the latest title in the popular Electronic Arts series.  Intended for the iPod touch and iPhone, it's controlled both by the touchscreen - which let you select your 3D car and tweak its setup – and by the accelerometer, it features graphics the equal of other portable gaming systems.
Video demo of Need For Speed: Undercover after the cut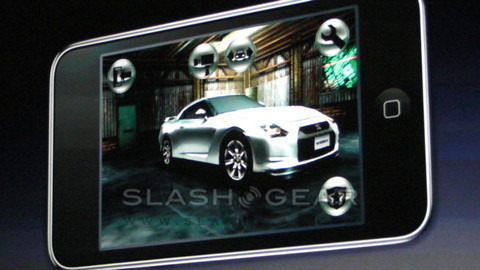 In fact, Apple are positioning the iPod touch not only as a media player but also as the superlative handheld gaming system.  In the event today, Steve Jobs described it as "the best portable device for playing games", throwing down a gauntlet to Nintendo and Sony that you can be sure the two rivals won't back away from.
Need For Speed is slated for a November launch on the iPod touch and iPhone 3G.  No word on how much it will cost through the AppStore, however.