NEC PX700W and PX800X projectors revealed, god-level home theater addition

When it comes to projecting images onto walls, NEC is no chump – and when it comes to bringing forth some professional grade projectors to the scene, the NEC PX700W and PX800X seem to this narrator to be some heavy contenders when it comes down to it. What you've got here are two projectors that are made for large auditoriums and venues that require above-average brightness and a need to project to some gigantic screens. In other words, when you bring one of these monsters in your home theater, you're going to know where your money went – for sure!
Though these projectors are set to be released and promoted to "houses of worship, higher education, corporate and retail environments" as NEC says, there's no doubt in my mind that should you carve out the larger piece of your home's lower level and set one of these beasts up, you'll never need to go to a movie theater again. Both models include HDMI, DisplayPort, USB Viewer and three analog computer inputs, and both contain Windows networking features that'll allow you the ability to connect to your shared network and do no less than control your networked computer directly through your projector's USB input to display all your lovely multimedia files.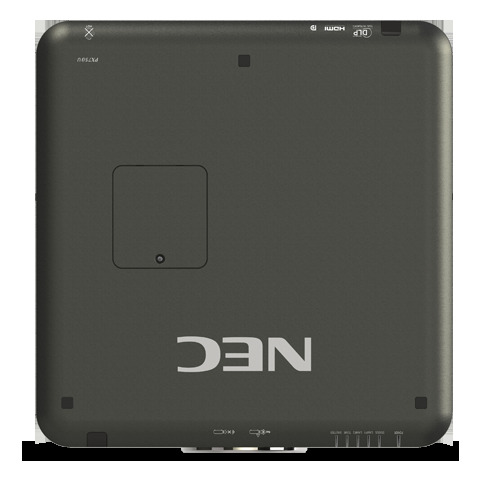 Then here's the kicker – the PX series (that these projectors are in) allow for stacking correction which allows up to four projectors to be stacked vertically or horizontally to boost your brightness up to 32,000 lumens! That's one magnificently undeniable look at Tron or your humble narrator's test video of choice: Speed Racer! Rich McPherson, Sr. Product Manager of projectors for NEC Display Solutions, speaks thusly on these models:
"Our PX Series is ideal for customers requiring advanced connectivity, high brightness and networking capabilities. The integrated option slot allows users to implement the projector in digital signage applications, which allows greater flexibility when planning an installation. The potential for the PX700W and PX800X to be valuable in lecture halls, training rooms and auditoriums is reliant on its professional-grade quality and multitude of included features." – McPherson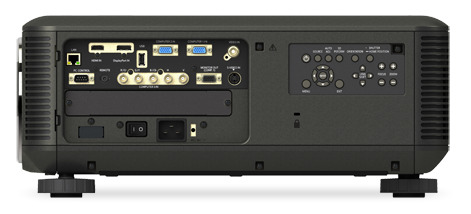 The power can be yours starting this month on the PX700W and PX800X for an estimated street price of $8799 and $8689, respectively (without lens). You get a 3-year limited parts and labor warranty on either model. Education customers get an additional year on their warranty right out of the box, and Star Student customers receive an additional 2 years. Sound like a deal to you?