NEC PaPeRo robot coaxes out the elderly, researchers discover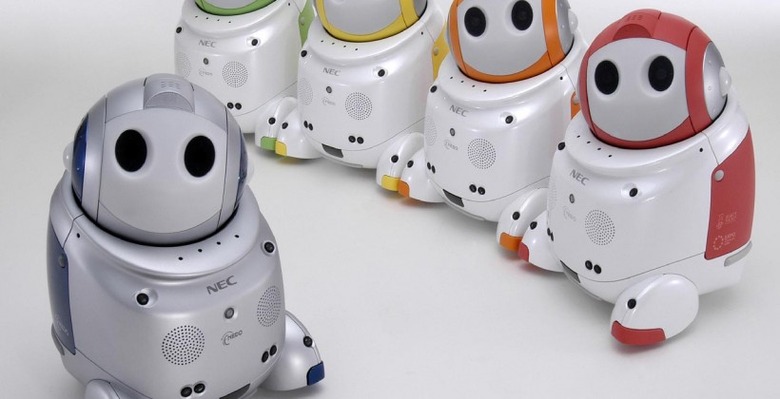 We may have a soft spot for NEC's PaPeRo robot because of his endearingly huge eyes and squat little body, but the Japanese company's latest research suggests that the companion 'bot does in fact have a tangible impact on elderly people it accompanies. NEC ran a month-long trial in late 2010, pairing up the autonomous PaPeRo with elderly testers, and found that when the robot fed them with up to date activity information, local events and news, over 80-percent reported more life satisfaction, and 25-percent actually began doing more activities outside of the home.
PaPeRo was set up to find out each person's hobbies and interests, and then match that up with information on local activities sourced via a wireless network connection. The NEC 'bot would then tell its companion about the potential jaunts, and then question them on how the activity went when they returned. NEC expects the research to be particularly useful in Japan, where a growing population of elderly people and a shortage on human companions has left many feeling isolated and afraid to go out.