NEC MEDIAS E-04C super-slim Android gets hands-on treatment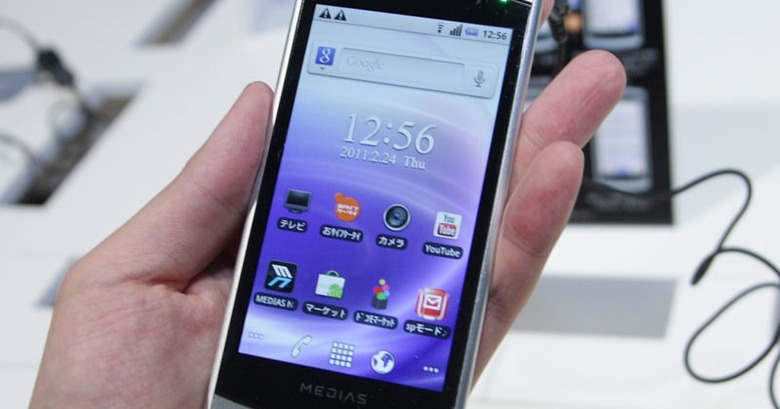 Almost as wafer-thin as the proverbial wafer-thin mint, NEC's MEDIAS E-04C has been well pawed in the wild at its launch event in Japan. Impress carefully fondled the 4-inch Android smartphone, finding its 7.7mm girth to be slightly spoiled by a bulging camera module, but when said-bulge includes a 5.1-megapixel camera, we won't complain too much.
A slice of Gorilla Glass up-front keeps things from flexing, and should hopefully prevent accidental snapping when Japanese buyers inevitably sit down with the E-04C in their back pocket. Inside there's Froyo, WiFi b/g/n, Bluetooth and, somehow, NFC as well.
NTT DoCoMo will be offering the NEC MEDIAS E-04C from March 4, with deliveries expected from March 15. The battery is apparently good for up to 360hrs standby. No word on international availability.
[via Android Community]