NEC LaVie L comes out from the dark with Intel Haswell on board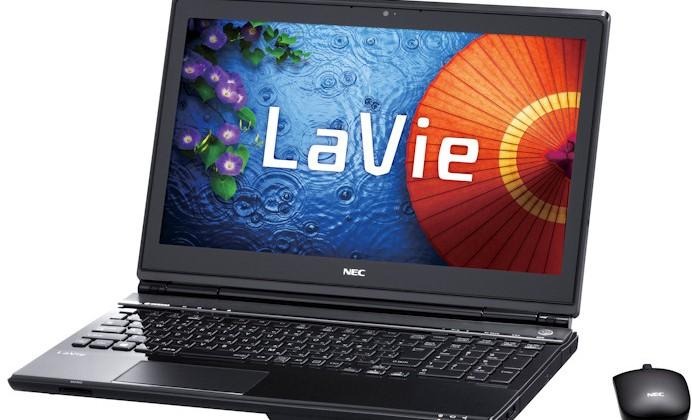 We're still a few weeks away from Intel officially unveiling its fourth-generation Core processors (codenamed Haswell), but NEC has already popped up and unveiled its latest laptop which runs on the new Intel chips. The LaVie L isn't really much to look at, but it packs quite a punch performance-wise with the new Haswell chip inside.
It's the company's first Haswell-based laptop, and other than the processor, the machine runs on 8GB of memory, a 1TB hard drive, and a 32GB solid state drive. The laptop also boasts a 15.6-inch IPS display with an impressive 1920x1980 resolution, which something we don't see everyday on a lot of laptops.
Of course, there will be different configurations for the LaVie L, with the highest-tier model expected to cost just under $2,000. A wealthy amount of details isn't quite available yet, as NEC probably knows to wait until Computex next month to fully detail the new notebook as well as the rest of their Haswell lineup, but we certainly can't blame them for wanting to jump the gun and tease some impatient buyers.
Intel will be announcing its next-generation Core chips at Computex on June 3, at which point we should be seeing a huge slew of desktops, laptops, and hybrid tablets make their way to the market at that point. It's certainly been a busy time for computer manufacturers, as it was reported that Intel started shipping Haswell chips to OEMs early last month.
We've actually already heard some details about Haswell's graphics portion, which is codenamed Iris, which will bump up the company's HD Graphics series to 4600 and 5000. These new graphics chips will see a boost in performance over Intel's previous HD 4000 graphics, as well as battery life improvement. Performance and battery life are the two kickers with Intel's new Haswell chips, so we should be seeing new laptops that not only contain better graphics performance, but also longer battery life, assuming that OEMs pack in a big enough battery to see an increase.
VIA: CNET
SOURCE: NEC