NEC Cloud LifeTouch Cloud Communicator Gets Felt Up On Video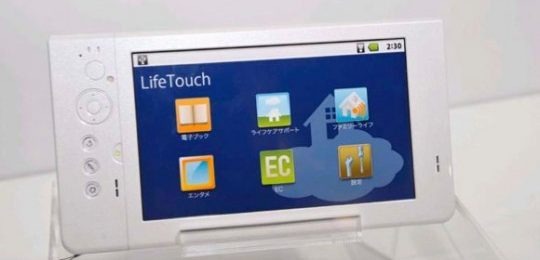 We have already talked a bit about the NEC LifeTouch cloud communicator Android tablet. The thing surfaced last week and looks pretty interesting. We know that the tablet runs Android 2.1 and has a 7-inch screen. NEC has already told us the thing is pen enabled and it runs a Cortex A8 CPU at 600MHz.
Other features of the tablet include 384MB of RAM, 1GB of ROM, WiFi, and Bluetooth along with a bunch of sensors and a 3MP camera. It helps to understand how cool the device may or may not be in the real world when we can see someone using it on video. The geeks over at Netbook news have done just that.
They have a hands-on video of the LifeTouch in action you can check out below. The gang also tells us that future tablets will have a 1GHz processor and will run Android 2.2 and 3.0. Main storage for the device is still to SD cards and the tablet has GPS to boot. The LifeBook sounds like it has some nice features.